The most recent Cloud Foundry Day was held at KubeCon + CloudNativeCon in Shanghai with support from our Gold member Huawei. A huge thank you to the Huawei team for sponsoring our sold-out Cloud Foundry Day!
Yang Hin, Director of Greater China for the Cloud Foundry Foundation, kicked off the event with a welcome and an overview of Cloud Foundry in China. Anni Lai from Huawei welcomed the attendees. The schedule was rich with technical presentations from CasiCloud, Huawei, IBM, MoPaaS, VMware and VMware. All presentations were given in Chinese, with simultaneous translation offered for English speakers.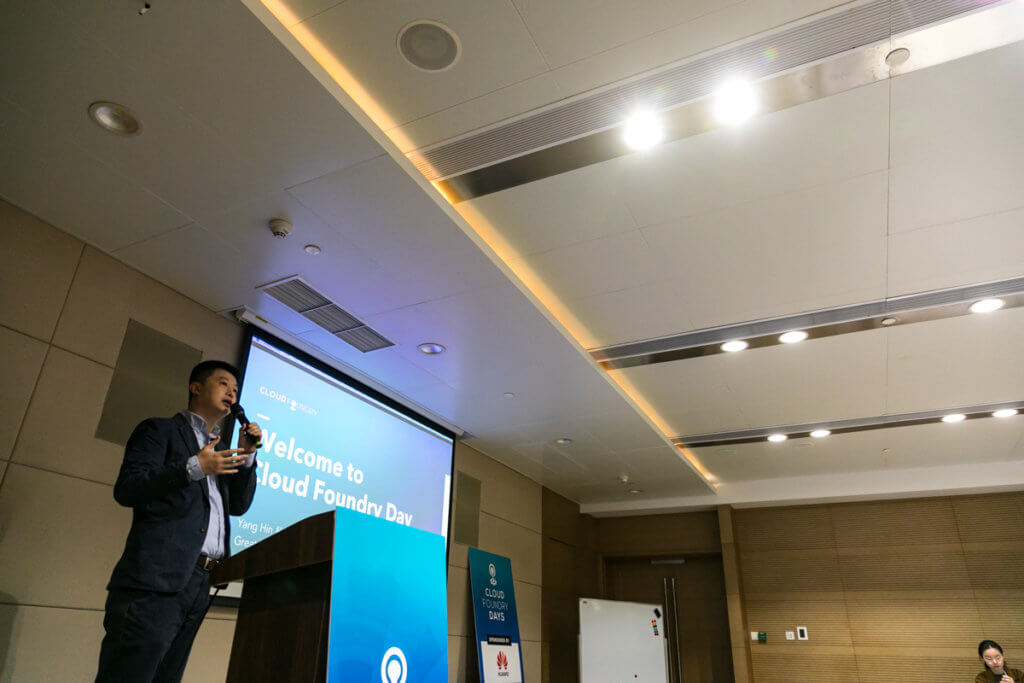 Topics ranged from the Open Service Broker API, deploying Harbor and the Docker Registry on Cloud Foundry, Concourse CI, and integrations between Cloud Foundry and Kubernetes like Eirini and CF Containerization. Many business applications were also covered including AI, industrial applications, and manufacturing.
Some of the most interesting takeaways included:
Huawei, a Cloud Foundry Certified Provider, discussed its Cloud Foundry platform and the BOSH HuaweiCloud CPI, a newly incubating Cloud Foundry project under the BOSH PMC. They also spoke about the value of OSBAPI becoming industry standard, and best practices for adopting OSBAPI in different industries to seamlessly push tough industrial workloads to the cloud.

MoPaaS offers a Cloud AI platform, built on Cloud Foundry for frameworks like Tensorflow and PyTorch in a cloud native environment.

VMware has a new open source project, Harbor BOSH Release, enabling the Docker container registry service to be deployed on Cloud Foundry.
Cloud Foundry Days are designed to be educational events with deep technical talks and hands-on learning. They are akin to a large-scale Meetup! We've held Cloud Foundry Days around the world, from Bengaluru (blog post coming soon!) to Sofia to Singapore to Tokyo to Hong Kong to Sydney to Melbourne to Copenhagen…
You can host a Cloud Foundry Day anywhere in the world! Learn more here.