With our second highest number to date of attendees signed up, our LOPUG meetup showcasing the "Highlights from the Cloud Foundry Summits of 2015" proved to be extremely popular.
The event was due to commence with some opening remarks from our esteemed Meetup Organiser, Colin Humphreys (aka @hatofmonkeys). True to form though, Colin declared that opening remarks would be "boring" and instead decided to hijack proceedings and give a very entertaining talk on his views on the past, present and future of PaaS.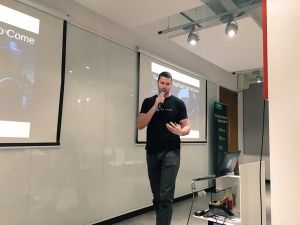 After that, we got back on track with our first planned talk but with another slight change to the agenda, the talk on "Can You Trust Cloud Foundry to Save a Life? To Save 10,000?" was delivered by Ben Dodd, the other co-founder of Armakuni. Ben presented the highly unusual use case of how Armakuni uses Cloud Foundry to support Comic Relief: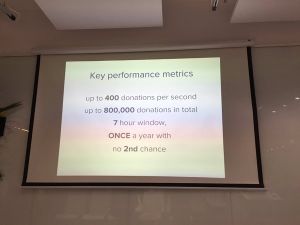 Our next talk was from Simon Johansson and Daniel Otte from Springer Nature presenting the story of how Cloud Foundry has helped their team and delivered huge impact within their business. As was the case in Berlin, this talk was well received by the audience and the slides were very illustrative!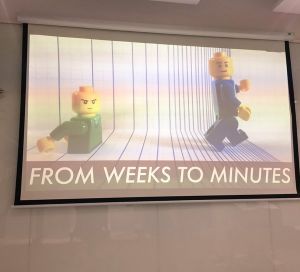 And to wrap up our evening in spectacular style was our final speaker Abby Kearns from VMware. Abby gave a fantastic presentation explaining some of the buzzwords that are used within our community and what they really mean.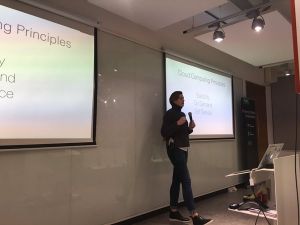 It was a great night with excellent speakers and a really engaged audience who asked lots of questions. We'd like to thank all of the speakers, the attendees and also a big thank you to the Cloud Foundry Foundation who provided us with some lovely "swag" to give away!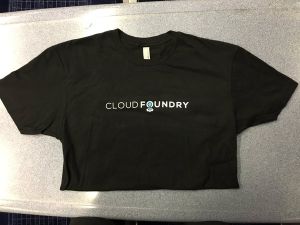 We're really looking forward to the Cloud Foundry Summits of 2016, starting with Santa Clara on 23rd – 25th May.