As Executive Director of an open source foundation, it's my responsibility to have a clear picture of where we, as an industry, are headed. That's why we conduct several global perception studies each year with IT decision makers around the world — from India to China — from Bulgaria to New York City. Our discussions with hundreds of developers, operators, IT managers and Line of Business leaders give me profound insight into the strategies being utilized at enterprises across the globe.
Our most recent research reveals that enterprises are more broadly employing a multi-platform strategy — in other words, they are using different cloud-native technologies in tandem to meet their unique and evolving needs. I was not surprised to see this, given this has been a recurring theme from enterprises around the globe. After all, cloud-native platforms like PaaS, containers, and serverless are designed to function together, with agility and flexibility.
I like to think of this new multi-platform world as a Lego city, with each technology snapping easily into another as we build the cloud-native future.
Developers and operators are using a combination of PaaS, containers, and serverless to build new cloud-native applications as well as refactor existing applications. They are also focused on integrating these new technologies with existing environments, while also looking for flexibility to adapt to new technologies. The Cloud Foundry community, in particular, continues to work hard to pull in new technologies — like Kubernetes, Istio, Envoy, and many others — to ensure the Cloud Foundry platform continues to evolve to meet the needs of our growing user base.
The crossover among these technologies is fascinating. While 77 percent of respondents report using a PaaS alone, a full 64 percent report using a combination of PaaS and containers while 43 percent report using a combination of PaaS and serverless. You can see how IT decision makers have adopted a "choose your own adventure" approach as they make use of a wide array of cloud-native technologies.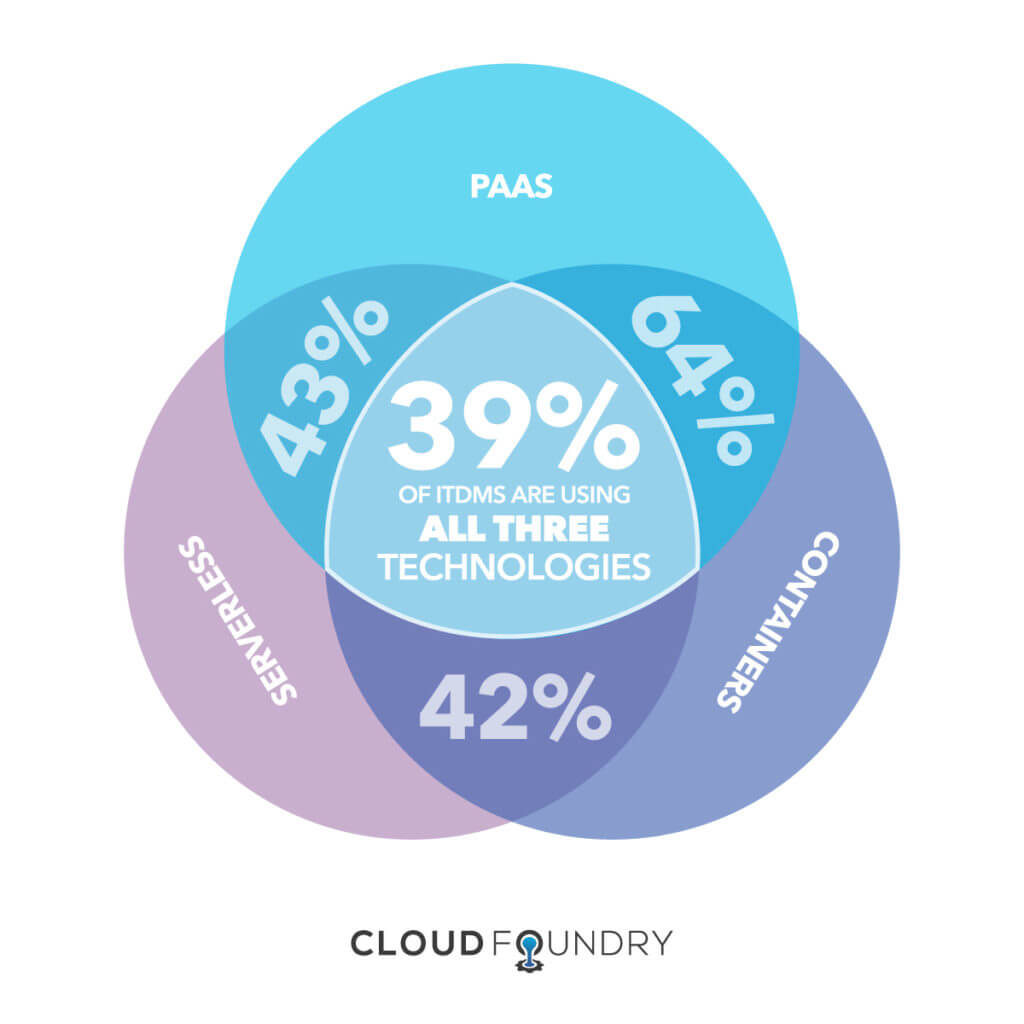 More than a third (39 percent) of respondents are using a combination of all three: PaaS, containers, and serverless. To me, this indicates the power of cloud-native to create the new future of business.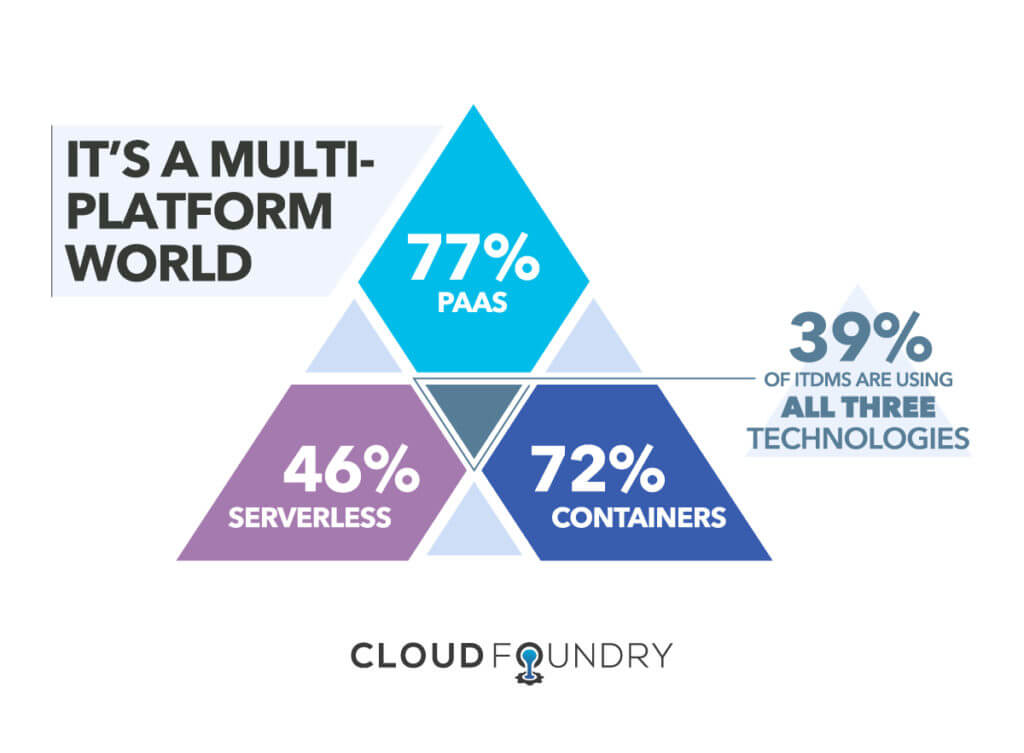 I recommend reading the full report — you'll find out how containers have crossed the chasm, where serverless stands in 2018, and which top five attributes in a platform are most sought after by IT decision makers. Welcome to the world of multi-platform!