Onsite Events
With multiple tracks and superb content from guest speakers, Cloud Foundry Summit is designed to help you collaborate, learn, and get inspired. In addition to learning about Cloud Foundry and the latest in cloud technologies, you can get training, gain insight from keynotes, sessions and the hallway track, and make valuable connections with other developers and architects.
What's Happening on Wednesday, April 18
What's Happening on Thursday, April 19
What's Happening on Friday, April 20
Wednesday Events
Training
9:00AM – 3:00PM
Join us for hands-on training workshops to learn about deploying and managing applications on Cloud Foundry. You will get an overview of Cloud Foundry and how it works, including specifics relating to services, buildpacks, and architecture. Perhaps most importantly, you will learn how to effectively work with Cloud Foundry at your organization. Training can be added on during registration for an additional cost.
Cloud Foundry User Day

9:00AM – 3:00PM
Registration for the Cloud Foundry User Day ends on Friday, April 13.
The User Day at Cloud Foundry Summit will bring together Cloud Foundry users across many different industries to share ideas, best practices, and lessons learned. The event will be will be kicked off by Cloud Foundry User Stories, and will be organized as an unconference, allowing attendees to discuss predetermined, crowd-sourced topics.
*Must be a Cloud Foundry end user, or prospective Cloud Foundry user, to attend this event.
Hackathon
9:00AM – 3:00PM
Come join an enthusiastic bunch of Cloud Foundry developers in our annual Summit Hackathon!  Bring your ideas and energy as we build interesting prototypes to extend CF functionality where it has never gone before.  Come with a team or come on your own and find a team during the event. Top three teams get awesome prizes and first place winners will be announced on stage during the Friday morning keynotes.  This is a free event.
Topics: Any project that extends and enhances CF in an interesting way.  This could include: new CLI plugins, new buildpacks, additional multi-cloud capabilities via BOSH CPIs, innovative services or marketplace capabilities, reusing a Cloud Foundry component in a unique way, etc.  The overall goal here is to build on Cloud Foundry itself, not to build applications that run on Cloud Foundry.
Rules: Maximum of 4 individuals per team, and at least 80% of code should be written during the event.
Schedule: The Hackathon will start with a full day moderated session on Tuesday, ending before Summit keynotes begin.  Teams are encouraged to continue to work on their own until submissions are due at 2pm on Thursday.
Wednesday, April 18:
9:00am – Introductions
10:00am – Brainstorm ideas, break into teams, and start working
12:00pm – Lunch
3:00pm – Wrap up day one and adjourn to opening keynote
Thursday,  April 19:
2:00pm – Hard stop! Submissions due by email
2:35pm – 3:50pm – Project presentations!  Winners will be announced later in the day once the judges have made their decisions.
Friday, April 20:
Winning team will be announced on stage during morning Keynotes!
Sponsored by:

ISV Day
9:00AM – 3:00PM
Cloud Foundry ISV ecosystem partners have an opportunity to network with executives from Cloud Foundry certified distributions and schedule time for technical deep-dives with engineers that can help them integrate their products with the Cloud Foundry platform.
Hear from Cloud Foundry certified providers and understand partnering opportunities and network with them.
Schedule 1:1 time with an engineer from the project teams or partner engineering teams for a deep-dive discussion or to get support for a Cloud Foundry integration.  Meeting slots are 9am-11am, 11am-1pm, 1pm-3pm for these topics:

Open Service Broker API
BOSH
Nozzle/Firehose
Buildpacks
Container Runtime
CLI plug-in
Other topic (must specify)
Welcome Reception & Booth Crawl
5:40PM – 7:30PM
All attendees are welcome to join us for an evening of drinks, appetizers, networking, and fun! This is a great setting to converse, collaborate and check out sponsor products and technologies.
Escape Unit: Rise of SALI Created by Liberty Mutual Insurance
Various Times – Reserve free game tickets here.
SALI is one of the world's first AIs purpose-built for insurance data analysis. AND SHE'S JUST GONE ROGUE. In this mobile escape room experience created by Liberty Mutual Insurance, you and your teammates must regain control of SALI before she succeeds in rewriting her code, destroying the terabytes upon terabytes of company data she was created to analyze, and escaping her firewall in an attempt to become human.
Do you and your team have what it takes to restore SALI? Find out during the summit.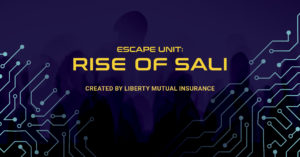 Thursday Events
5K Fun Run
6:15AM – 7:15AM
Meet in the Westin Boston Waterfront hotel lobby.
Sign up to join us for our 5K fun run lead by the Westin Boston Waterfront hotel concierge, who will provide a run past several city landmarks. This will be the perfect way to wake up and get your energy going for the first full day of Summit.
Sponsored by: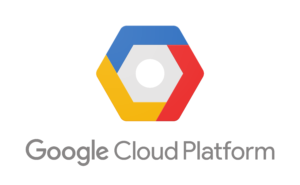 The New Stack Pancake Breakfast & Podcast – Cloud Foundry + Kubernetes: Where Do We Go from Here?
7:45AM – 8:45AM
Join us at Cloud Foundry Summit for the first stop on the 2018 TNS Pancake Breakfast world tour as we discuss how Cloud Foundry and Kubernetes are growing up. How do developers and users spend their time now that open source software projects are giving them such a hand in building applications at scale on open common platforms? That's just a taste of what we'll chat about over carbs and conversation.
Friday Events
Diversity Luncheon & Program
12:40PM – 2:10PM
Eighty Twenty: The Gender Pay Gap Exposed
The gender pay gap can lead to $1 million in lost wages over the course of a woman's career, not to mention a profound emotional deficit brought on by the feeling one is always chasing something she cannot attain. Join us at the Diversity Luncheon to watch Episode One of The Chasing Grace Project, written and directed by Jennifer Cloer, co-founder of Wicked Flicks Productions, over a delicious meal. Episode One: Eighty Twenty explores the impact of the gender pay gap on women in tech, and documents how women find ways to charge ahead in order to sustain successful careers. Following the episode will be a Q+A with Cloud Foundry Foundation Executive Director Abby Kearns and Jennifer Cloer. The audience will be given the opportunity to participate as well.
Sponsored by: