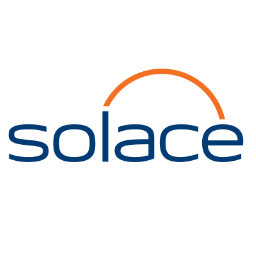 Solace Messaging
Solace Messaging for PCF enables developers to take advantage of the leading multi-cloud, multi-protocol messaging solution which makes application inter-connectivity easy and makes production applications scalable, robust, high-performant, and easy to manage.
Solace Messaging was designed to be deployed across all your IT environments including your non-cloud datacenter, all leading public clouds (AWS, Azure and Google Cloud Platform) and the popular Platform as a Service, VMware Cloud Foundry, in order to provide a uniform messaging fabric for all your applications and to connect all your applications no matter where they are deployed.
Solace Messaging supports all kinds of messaging APIs, QoS, and data streaming as part of one platform across all clouds in a high performance, WAN optimized, easy to manage solution. It's easily deployed in your public and private cloud environments and forms the perfect backbone for single or multi-cloud messaging support of your cloud native micro-services, IoT, big data capture, and next generation digital applications.
Solace Messaging for PCF provides plans for both shared message router instances for cost-effective development as well as a variety of plans for dedicated message routers of varying performance, scale, and high-availability. Together they meet the requirements for a range of robust test and production deployments.
One of the key strengths of Solace Messaging is its support for many different open transports and protocols, making Solace message routers ideal data distribution platforms to connect to any application.