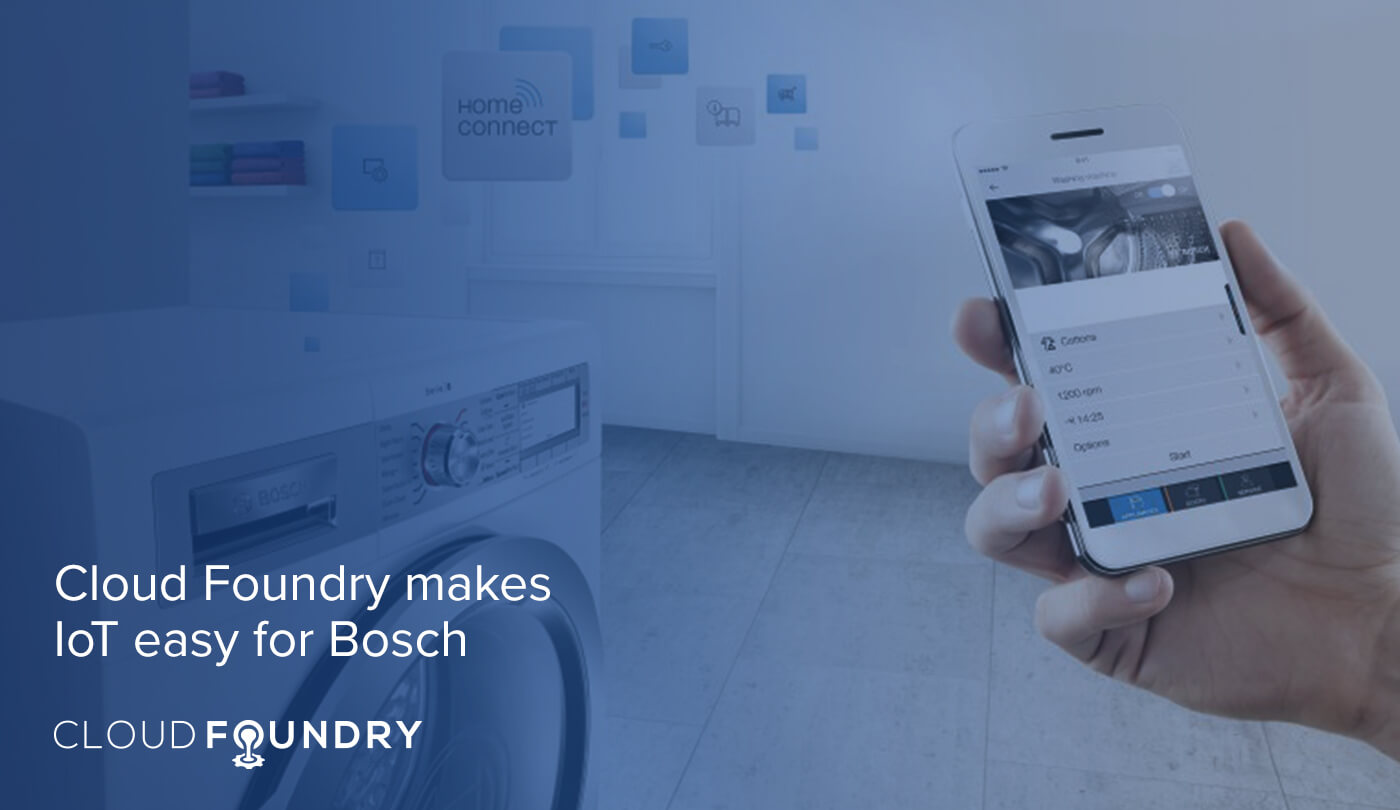 Since 1995, Bosch has produced about seven billion sensors, with approximately four million sensors coming off the company's facilities daily. To unify standards/protocols and provide capabilities to quickly implement an IoT solution, the company developed Bosch IoT Suite.
A couple of years ago, Bosch was looking for a way to make the system available as a PaaS to its partners and developers. As a result, it decided to rely on Cloud Foundry to provide a platform-agnostic middleware layer and cloud services. The initiative is a key component of Bosch IoT Cloud, which accelerates release cycles, enhances security, and reduces complexity of IoT apps.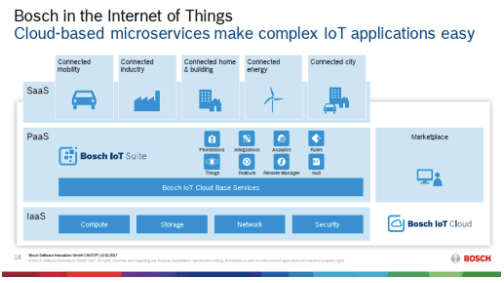 According to Steffen Evers, leader of the open-source services team at Bosch Software Innovations, one of the major reasons the company picked Cloud Foundry is "its ability to deploy on multiple clouds or to switch cloud vendors."
His colleague Stefan Ferber, VP of Engineering at Bosch Software Innovations, adds that a cloud-enabled software platform and software services "break down the Bosch IoT Suite into easily reusable microservices." This caters precisely to IoT developers' requirements, serving as a "foundation to growth."
Today, the open cloud platform enables Bosch and its partners to develop solutions for energy, construction, logistics, agriculture, as well as automotive and manufacturing industries. The system is already used to connect more than six million devices and machines. Current applications include detection of parking spaces, insurance rebates for careful drivers, as well as connecting smartphones with heating, lighting, and smoke alarms at home.
The team at Altoros has posted a comprehensive article about the Bosch IoT initiative. To learn more, see Bosch Connects 6 Million Devices with Cloud Foundry.