Deliver Services in an Application to your Cloud Native Platform
The Open Service Broker API project provides backing services to workloads for ISVs, SaaS providers and developers. Easily deliver and manage service offerings running on cloud native platforms such as Cloud Foundry or Kubernetes.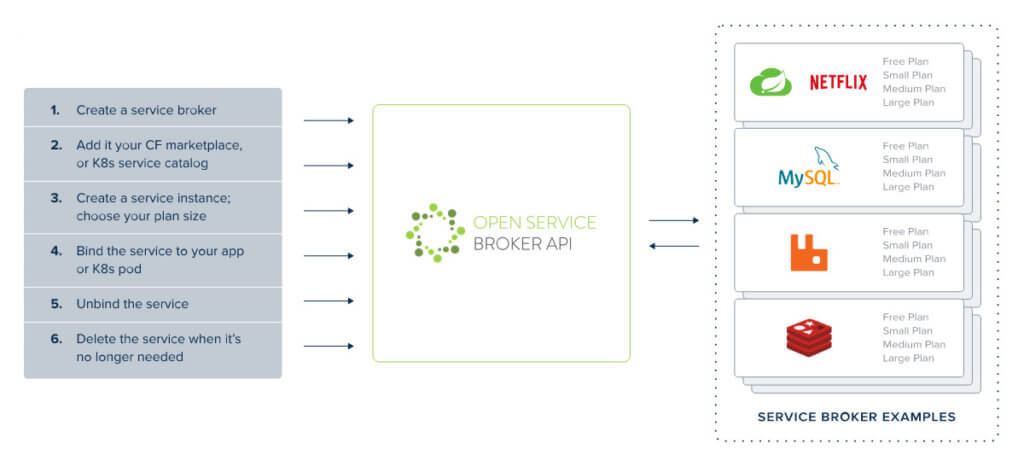 Multi-Cloud Tooling for Backing Services
Multi-cloud is the defacto standard for enterprise application development and their associated services. Open Services Broker API provides a consistent user experience for application developers to build powerful, scalable, and secure services across abstraction layers.
Connect to Anything
Open Service Broker API connects application developers to a global ecosystem of services. Use the Open Service Broker API to seamlessly integrate with any service provided by any software vendor utilizing the marketplace of services implemented by platforms.
Automate Lifecycle Management
Operators can automatically provision and delegate access for developers utilizing an intuitive set of lifecycle commands. Simply configure a marketplace of services and service plans. From there, developers can self-serve, reducing the administrative overhead many enterprises face today.