Does Cloud Foundry Work with Containers?
New Video and Report
Organizations across all industries are looking to containers to enable the shift to cloud native application architectures. Watch our new video to learn how Cloud Foundry works with containers. For a deeper look at container usage and trends, download the 2016 Container Report with responses from 700+ cloud professionals.
The industry standard platform for cloud applications. Built for fast-cycle innovation. Designed for the enterprise.
Cloud Foundry gives companies the speed, simplicity and control they need to develop and deploy applications faster and easier.
Open Source
Gain flexibility and control over your choice of languages, frameworks, application services and clouds. Portability is ensured, vendor lock-in eliminated. As the global industry standard for PaaS open source technology, we operate under an open governance by contribution model.
Faster to Iterate
By connecting brainpower and computing power, we reduce development times and accelerate how applications are designed and delivered. Empowering companies to cut the weeks and months once needed to develop and ship new applications to just days, hours, even minutes, Cloud Foundry makes faster easy.
Scalable Platform
Built on hardened production infrastructure for global enterprises, the platform ensures scalable microservices and continuous deployment, faster cycle time and higher reliability. Everything is fully scalable, including the platform itself.
Harel Kodesh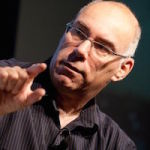 Allstate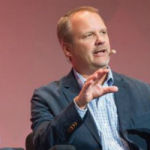 Digital Globe