We are just one week away from Opal Perry's keynote at Cloud Foundry Summit! Make sure to catch Engaging Engineers to Delight the Customer and Drive Business Results at 10:10 am on Wednesday, June 14, in Santa Clara.
Opal leads a global engineering workforce focused on the digital transformation of claims — including advancements in virtual estimating, digital payments and settlement. Prior to her current role as Vice President and Chief Information Office for Claims, she was the interim Managing Director of Allstate Northern Ireland and the Chief Operating Officer of the Allstate International technology organization where she created an engineer enablement program that levels up enterprise developers to full stack engineering while delivering software products to Allstate's many businesses and customers.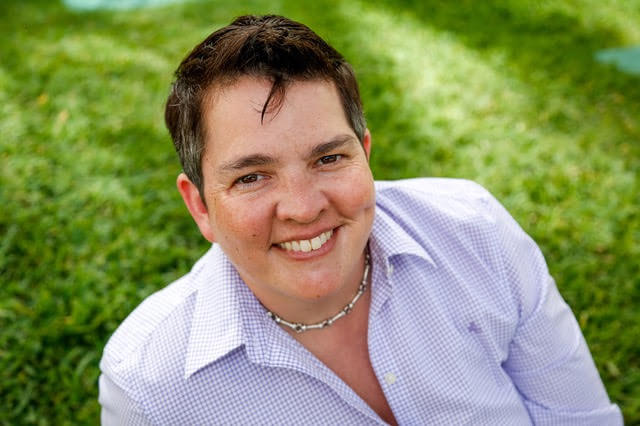 We sat down with Opal to learn from her more than 20 years of expertise in building and growing global technology organizations across a variety of software engineering disciplines, and to find out why she's excited about Cloud Foundry.
When did you first hear about Cloud Foundry? What intrigued you about it?
Opal: I was intrigued by Cloud Foundry as an evolution and convergence of many of the themes I had been working on within infrastructure, application and architecture groups inside large enterprises. Before Cloud Foundry, many of us had been working on solving the same basic problems and it felt to me like a lot of time was spent "re-inventing the wheel" within each team or company. Later, when the Foundation was created, it was a great way of more impactfully bringing together the contributions of teams across companies and industries.
What advice would you give to people attending Cloud Foundry Summit for the first time?
Opal: There are so many great agenda topics and so many talented people from across organizations and industries attending — it can feel overwhelming. My advice is to decide what's most important to you to focus on at Summit and remember to take time to enjoy the community and the big picture of how things are advancing in this area.
What advice would you give to women considering technology as a career?
Opal: If technology is your passion then there is a place for you in the tech world!
Use your skills

and leverage the people who are willing to help you as you explore career options. Bring your voice to help actively shape the environments and communities you are part of.

Be resilient.

Like almost anything worth doing in life, the path will not always be easy but it will be fulfilling as you direct your energy to the things you find most intriguing and fulfilling.

Sustain a growth mindset.

One of the things I have found most fulfilling is that there is continuous new development in almost every area of technology. I love being constantly challenged to keep up and on the opportunity to learn from people of all ages, backgrounds, and specialties.

Give Back.

It's important to advocate for yourself but also to give back to others and help them on their journey.
How did you end up in the cloud space? What has been your path through tech?
Opal: Throughout my career I have enjoyed working across many areas of technology — product development, infrastructure, architecture, security, and operations. Cloud approaches emerged as part of solving for problems that occur at the various intersections of these areas, so getting into cloud has been part of my path along with the general developments in software engineering.
What is your favorite part of your job?
Opal: I love working with other people and seeing how our individual contributions add up to improve experience for our customers and results for our business. I am really thrilled when we can roll up our sleeves and focus on taking action on things that make a real difference in a short amount of time.
What do you love best about the open source community?
Opal: I love the commitment to helping each other get better. By contributing to projects and openly sharing your work, you show your own humility and willingness to improve, and by reviewing and giving feedback on others' work, you help them improve. And of course we all benefit from great working software.
What was your favorite game/past time as a kid?
Opal: I loved programming as a kid and spent countless hours in the basement of my family home learning new languages and methods and creating new software — mostly small games or graphics applications. Once I bought my first modem I was fascinated at being able to connect with people around the world and share tips and code snippets. It all seems like the dark ages compared to what is available to kids today!
What are you most looking forward to at this year's Cloud Foundry Summit?
Opal: I'm really excited to see people who I have spoken with on the phone or followed in forums or articles. Meeting face to face is always a golden opportunity to build stronger collaboration. And I am excited to see all the developer talent that will be together at the conference.
Stick around for Thursday's Diversity Panel at 1:20 pm where Opal will share her experiences alongside other women in the open source community, including Dr. Kyla McMullen, VMware's Cornelia Davis, IBM's Rachel Reinitz and others.