Cloud Foundry

Board

Our Board of Directors is accountable for strategic direction and business governance of Cloud Foundry Foundation, and is composed of business leaders at the world's leading technology companies. Learn more about Foundation governance.
John Roese
Dell EMC Chief Technology Officer
Cloud Foundry Board Chair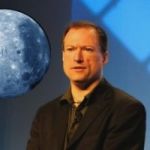 John Roese leads hardware and platform engineering, telecom and xSP research and development as well as advanced innovation and is responsible for shaping Dell EMC's technology strategy across three of the most transformative trends in IT: Cloud, Big Data and Trusted IT. In addition to his experience in leading large-scale R&D at Huawei's Futurewei, Nortel, Broadcom, Enterasys and Cabletron, Roese has been involved in several open source initiatives including helping Pingtel open source SipX. He served on the board of directors of One Laptop Per Child, a global initiative that leverages open source tools and content to educate millions of children in the developing world. He most recently brought Dell EMC fully into the OpenStack effort, including core contributions to Cinder (block storage), work in Swift (object storage) and helping launch the Manila (file storage) efforts.
Damion Heredia
IBM Vice President of Product Management for Cloud
Cloud Foundry Board Vice Chair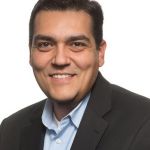 Damion Heredia leads strategy and product management for Bluemix, IBM's Cloud Platform, which has grown rapidly to become the world's largest public Cloud Foundry deployment, and includes over 140 APIs and services. Heredia joined IBM as part of its acquisition of Lombardi Software in 2010, after which he went on to lead a key part of the WebSphere portfolio, specifically focusing on business process management and its open standards initiatives. Following that, he launched IBM's mobile software business.
Marco Hochstrasser
Swisscom Head of Application Cloud
Cloud Foundry Board Secretary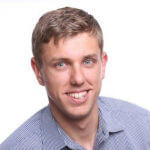 Marco Hochstrasser is Head of Swisscom's Application Cloud. He is responsible for the platform development of the Swisscom Cloud and the product management of the Swisscom Application Cloud, a Cloud Foundry certified PaaS made in Switzerland. He has been part of the Swisscom Cloud journey since its very start and had an important stake in the overall transition of Swisscom into the Cloud. Marco joined the Cloud Foundry Foundation over three years ago. The digital native is actively driving the community and the European adoption of Cloud Foundry. Marco joined Swisscom in 2011 and since then had various roles focusing on software development and product management.
Dave Ward
Cisco Senior Vice President, Chief Architect, & CTO – Engineering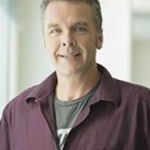 Dave is Chief Architect at Cisco Systems, responsible for architectural governance, defining strategy, development of new technology and leading use-inspired research. Working via tight partnerships with customers, partners, developers and academia he is also leading co-development and co-innovation initiatives. He has been the Routing Area Director at the IETF and chair of four Working Groups: IS-IS, HIP, BFD and Softwires and worked with the ITU-T, ONF and several Open Source consortia. David was also a Juniper Fellow and Chief Architect working on the operating system and next-generation routing systems. Dave has a small vineyard in the Santa Cruz Mountains, an heirloom tomato farm along the St. Croix River in Somerset, Wisconsin.
Rob Mee
Pivotal Software CEO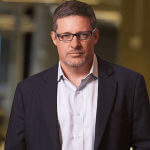 Rob is a pioneer in agile programming. He founded Pivotal Labs in 1989, to focus on agile's rapid, Internet-style software development. Under his leadership, Pivotal Labs is credited with shaping the software development cultures of some of Silicon Valley's most influential and valuable companies. He oversaw Pivotal Labs' acquisition by EMC Corporation in March 2012, and continues to lead and guide the vision and growth of Pivotal Software.
Björn Goerke
SAP Executive Vice President and Corporate Officer, Products & Innovation Technology
Björn Goerke is executive vice president & corporate officer and is head of the Products & Innovation Technology unit at SAP SE. He reports directly to Bernd Leukert, member of the Executive Board of SAP SE. Overseeing SAP's technology platform product development and research activities for both on-premise and Cloud solutions, Björn drives foundational, technological innovation with a global team of more than 3,500 employees in SAP Labs in Germany, India, Bulgaria, United States, Israel and several additional countries working along Lean and agile Software Development and agile Cloud delivery methodologies. Björn oversees the development of the SAP HANA Cloud Platform, SAP's Platform-as-a-Service offering enabling the digital transformation of SAP customers, and its core service for Integration & Orchestration, User Experience Platform & Mobile, Security, Development and Operations. Since joining SAP in 1995, Björn has held several managerial and executive positions in technology and innovation development, both in Germany and the United State. Before his current role, Björn led the Cloud and Infrastructure Delivery unit at SAP. Under his leadership, the organization managed all cloud delivery aspects at SAP and drove a single cloud experience in collaboration with the leaders of sales, services, support and marketing. In this function, Björn was also SAP's chief information officer (CIO), in order to spearhead how business can benefit from SAP innovations delivered via the Cloud. Prior to this, Björn headed research and development within the Technology & Innovation Platform core group at SAP.
Thomas Di Giacomo
SUSE Chief Technology Officer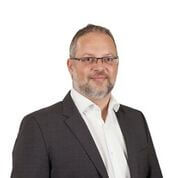 As CTO, Dr. Thomas Di Giacomo drives the rapid innovation and growth of SUSE's expanding portfolio from the enterprise Linux operating system to software-defined solutions such as the OpenStack cloud infrastructure, Ceph-based storage, and software-defined networking, as well as container orchestration and Platform as a Service solutions. He engages customers, partners, and open source communities to share and define SUSE's technological vision. Thomas has over 15 years of experience in the IT industry, serving in various global leadership roles in engineering and product innovation, with expertise in open source platforms, software development, and support of global information systems and technologies applied to various industries such as telecommunication, hospitality, and healthcare, including Thomas' time as CTO at Swisscom Hospitality.
Paul Fazzone
VMware Vice President, General Manager Cloud Native Applications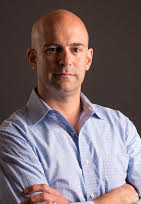 Paul Fazzone is VP/GM of VMware's Cloud Native Applications business unit, responsible for the company's container and application modernization strategy including open source. With over 15 years of experience building and implementing data center virtualization, networking and security solutions, Paul has led global product teams to deliver industry's leading network virtualization and cloud infrastructure products. In his current role, Paul also leads VMware's open source container initiatives such as Photon OS, Photon Controller, Lightwave, and Harbor, providing developer communities with cloud-native software and tools. Prior to VMware, Paul led product management for Nexus data center access and virtualization switching products at Cisco Systems.
Dr. Andreas Nolte
Allianz Chief Information Officer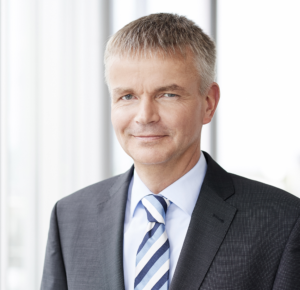 Andreas Nolte joined Allianz in 1999 and worked as executive assistant at Allianz Life Insurance. After several leadership positions in Stuttgart and Leipzig he joined Allianz Asia Pacific in Singapore as General Manager Life and Health. In 2006 he was promoted to the Head of Department of Organizational Management and was responsible for 180 employees. Since 2011 he is the CIO of Allianz Germany and leads around 1,250 employees. In addition, Andreas Nolte is member of the management board of AllSecur (Allianz' direct insurer) and AMOS SE (Allianz Managed Operations Services SE). Andreas Nolte holds a diploma in Mathematics (University of Cologne) and a PhD in Computer Science (University of Cologne). During his study he was a scholarship student of the Konrad-Adenauer-Stiftung. After finishing his PhD, Andreas Nolte joined Yale University and Carnegie-Mellon-University as a Postgraduate in Computer Science.