The Cloud Foundry Foundation is led by a seasoned team of accomplished professionals.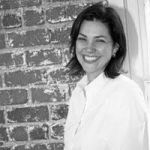 Abby Kearns
A true tech veteran, Abby's 18 year career has spanned product marketing, product management, and consulting at a mix of Fortune 500 and startup companies. Abby was most recently on the Product Management team at Pivotal, focusing on Pivotal Cloud Foundry. Previously, Abby led a Product Management and Product Marketing team at Verizon that focused on cloud services. In her free time, Abby enjoys posting up at her local coffee shop, indulging in food and wine, and spending time with her husband and son.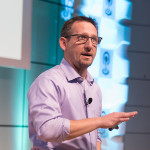 Chip Childers
Chip has spent more than 18 years in large-scale computing and open source software. In 2015, he became the co-founder of the Cloud Foundry Foundation as Technology Chief of Staff. He was the first VP of Apache Cloudstack, a platform he helped drive while leading Enterprise Cloud Services at SunGard and then as VP Product Strategy at Cumulogic. Prior to SunGard, he led the rebuild of mission-critical applications for organizations including IRS.gov, USMint.gov, Merrill Lynch and SEI Investments. Chip is an experienced speaker at events like OSCON, LinuxCon North America, LC Japan, LC EU, ApacheCon, O'Reilly Software Architecture Conference, and many more. In his free time, Chip loves trail hiking with his black lab, sailing catamarans and sunfish, and trying to keep up with his young daughter.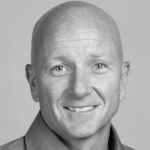 Scott Monson
Scott is a seasoned executive who has spent the last 20 years leading business development and product management across a mix of startup and Fortune 500 companies. He served as AVP of Product Management and Business Development of Growth Platforms at AT&T, where he and his team launched a virtualized network service built on Cloud Foundry. He also led product management and business development programs for Alcatel-Lucent's Open API Platform and Service, and served as vice president of Worldwide Business Development and Managing Director of Europe at Orb Networks. When not at work, Scott enjoys traveling to new places, art, mountain biking, skiing, cross-fit, and finds it difficult to decline a nice Belgian ale.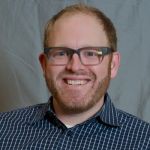 Devin Davis
Devin has spent nearly 15 years successfully marketing and publicizing a broad array of technologies including big data, IoT, software development platforms, security, and small business technology solutions. He's worked with tiny start-ups and Fortune 500 companies. In his previous role, he was a Senior Director for Bite, an integrated marketing agency, where he was in charge of the U.S. operation's three largest clients. Prior to his time in high tech marketing, Devin was a Peace Corps volunteer in Ukraine and a newspaper reporter. In his free time, Devin enjoys travel, hiking, good wine, good food and spending time with his wife and two rescue dogs, Fitz and Ruthie.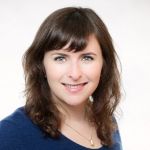 Marissa Root
For the last ten years, Marissa has worked in marketing, communications, and customer success roles at technology companies in Silicon Valley. She joins Cloud Foundry from Zendesk, which she helped grow from 25K to 75K customers and where she managed global social media through the IPO. Previously, Marissa ran communications at the Symbian Foundation when Nokia open sourced its operating platform. In her spare time, Marissa enjoys cooking, travel, visiting art museums, and spending time with her niece and nephew.
Tim Harris
Tim joins Cloud Foundry after nearly eight years at VMware, where he helped build an ISV ecosystem around the vSphere and vCloud platforms. For ten years, he ran performance engineering teams at Oracle and founded the Oracle Applications Standard Benchmark program. Tim has a doctorate in Computer Science from the University of Edinburgh and was a founding member of the Edinburgh Parallel Computing Centre. He runs Cumulus Minds, a nonprofit that helps orphans in developing economies find careers in IT through hands-on app development experience and job placement services. Tim is a regular contributor to BreadandRoses.org, where he shares the healing power of music by playing guitar and singing at hospitals, homeless shelters and assisted living facilities.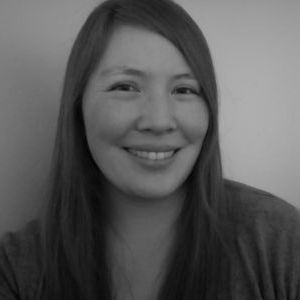 Melissa Logan
Melissa Logan is an open source marketing strategist with 16 years of experience helping startups and Fortune 500 companies build affinity, visibility, and community. Melissa was most recently Head of Marketing for the open source OpenDaylight Project, and launched and ran marketing and PR programs for Linux Foundation open source projects in the automotive, networking and cloud spaces. In previous roles, she built and led marketing and PR initiatives for Microsoft, EMC Isilon, Panasas, LaCie Seagate, Altium, Meridian, and many other B2B and B2C companies. When she's not at work, Melissa is an avid equestrian and is building a permaculture homestead with her family on their Oregon ranch. "Horses and life, it's all the same to me."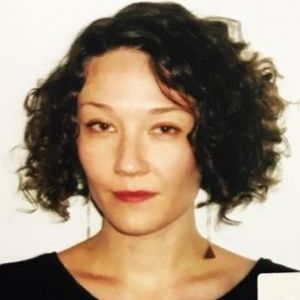 Caitlyn O'Connell
Caitlyn is a versatile writer with marketing and communications experience across a variety of enterprise and consumer technology and lifestyle brands. She joins Cloud Foundry from Bite, where she managed content and media relations. Previously, Caitlyn created web content and oversaw brand development for an Oakland-based artisanal food company. In her free time, Caitlyn freelances for Bay Area publications, reads voraciously and frequents Bay Area farmers' markets and museums.
We see a human community that is respectful and committed to listening to thoughtful and honest perspectives.
The Cloud Foundry Foundation is a non-profit, open source software project.
The Board of Directors is accountable for strategic direction and business governance of Cloud Foundry Foundation, and is composed of business leaders at the world's leading technology companies.