Ready to Learn
Cloud Foundry?
Businesses around the world need more skilled developers. Cloud Foundry is one of the highest paying tech skills in 2017 according to Dice.com. Update your cloud-native skills with Cloud Foundry training and certification to deliver world-class apps.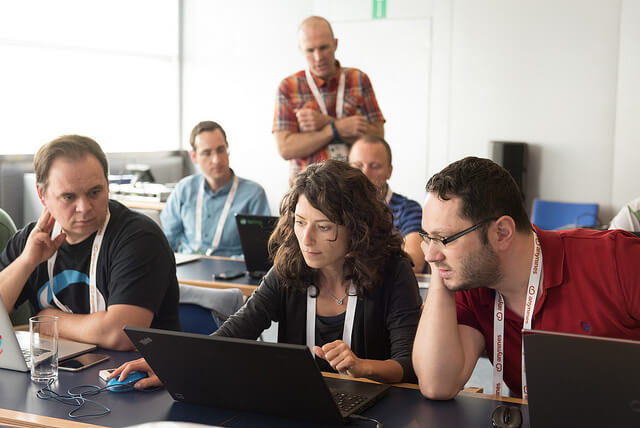 This self-paced eLearning course provides developers with a comprehensive, hands on introduction to the Cloud Foundry platform. Presentations introduce foundational concepts, principles and best practices in Cloud Foundry and cloud-native architecture. Students will use Cloud Foundry to build, deploy and manage a cloud native microservice solution. 
This course is excellent preparation for the Cloud Foundry Certified Developer exam.

The Cloud Foundry Certified Developer Certification is a performance-based certification exam designed to verify a candidate's expertise using the Cloud Foundry platform and building cloud-native applications. This is a single exam that can take up to four hours to complete. It includes performance-based questions and multiple choice.
Learn more about CFCD requirements, what's on the exam, and sign up.

This free, hands-on training workshop is a 6-week introduction to Cloud Foundry and cloud-native software architecture, including distributions available to end users, an overview of the​ platform's​ component​s,​​ and what it means to be Cloud Foundry certified. ​Conducted in partnership with The Linux Foundation and edX.  ​
Expect to spend 3-4 hours per week on the course to be successful.
Cloud Foundry
Training Providers