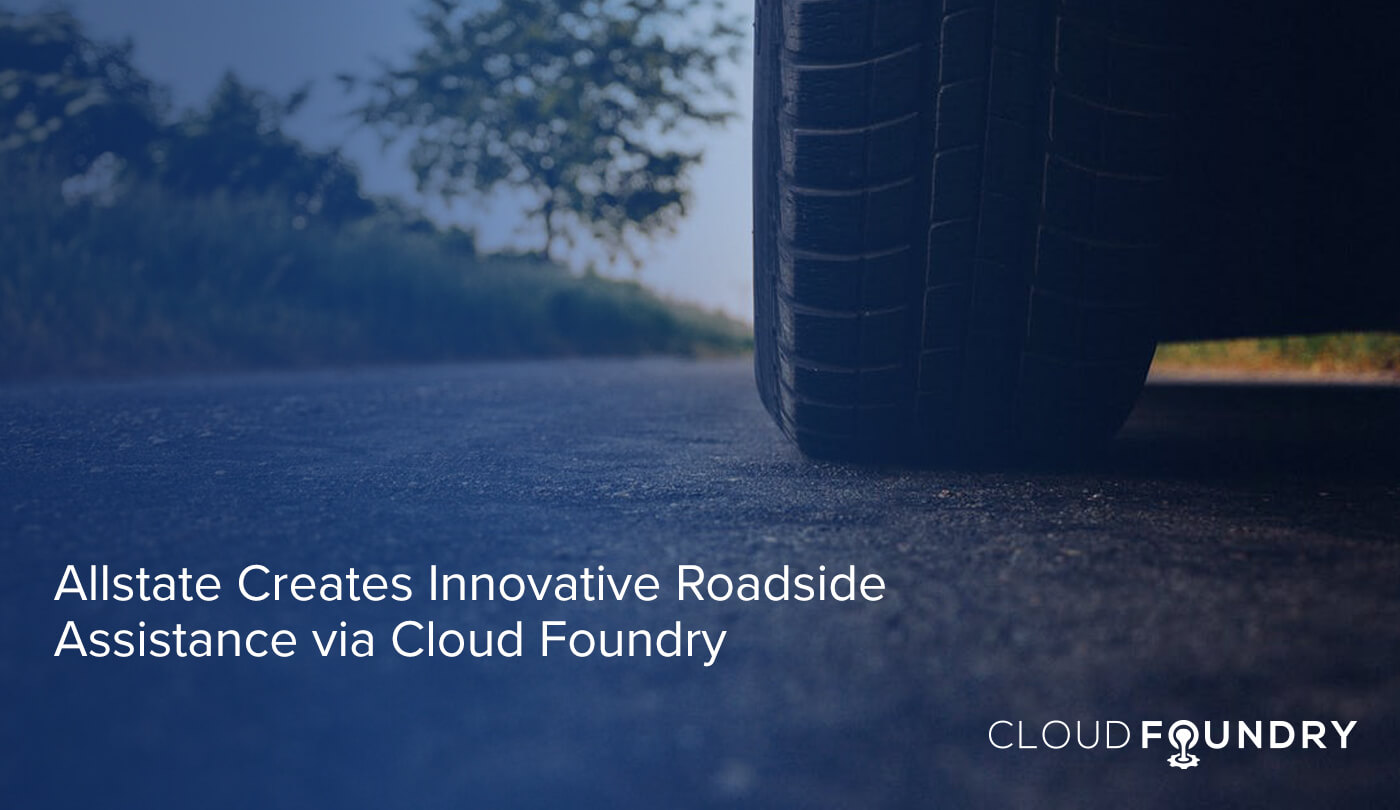 Cloud Foundry users are well-acquainted with the notion that they reap benefits from the platform, including rapid iteration, skyrocketing productivity and financial gains. However, it's often difficult to quantify those gains.
That's one reason it's so refreshing to share the story of Suren Gupta, Executive Vice President of Allstate Technology and Strategic Ventures, who recently won a Forbes CIO Innovation Award for an application being touted as the "Uber of roadside assistance." Available to anyone–not just Allstate policy holders–the service has boosted revenue in the tens of millions, and is likely to grow to the hundreds of millions, according to Gupta.
In 2015, Allstate first launched Good Hands Rescue Mobile, an app and associated service that helps stranded motorists find emergency roadside service providers. Not satisfied with the wait times, Allstate thought it could do better and disrupted its service a year later with a new digital platform called the Good Hands Rescue Network, built by CompoZed labs with Cloud Foundry Application Runtime.
As Gupta explained it, the average customer gets help in 30 minutes or less from qualified independent service providers who perform non-tow, roadside rescues, such as jump starts, tire changes, lockout and fuel delivery. As non-tow services make up about half of customer requests, "[t]his frees up traditional rescue providers to focus on higher complexity roadside rescues," explains Gupta. Customers can talk, tap or text for help by calling roadside services, making contact through the app or texting a roadside virtual assistant.
"We know that when our customers break down on the side of the road, the only thing they want is help, and they want it now!" says Gupta. "A fully digital product, supported by a crowdsourced group of service providers, was not only a new business model and service offering for Allstate, but also in the industry as well."
Read the details in Allstate Technology Chief Develops The Uber Of Roadside Assistance.