As Cloud Foundry's capabilities continue to increase, it's critical for cloud-native engineers to acquire the skills necessary for sucсessful operation of the platform. On the cloud journey, it's imperative to become an expert in building microservices.
We are excited that Altoros is delivering these new Cloud Foundry training opportunities as the new year begins. Register now (and get 10% off!) for trainings in Toronto, Canada and Seattle, Washington!
Attendee requirements — including knowledge levels and workstation prerequisites — are included on both registration pages.
At both events, attendees can expect to gain knowledge that will help them get certified by the Cloud Foundry Foundation. An example of Altoros training in action, and the value it provides, can be found in a blog post (in this case, about BOSH training) from one of the company's instructors.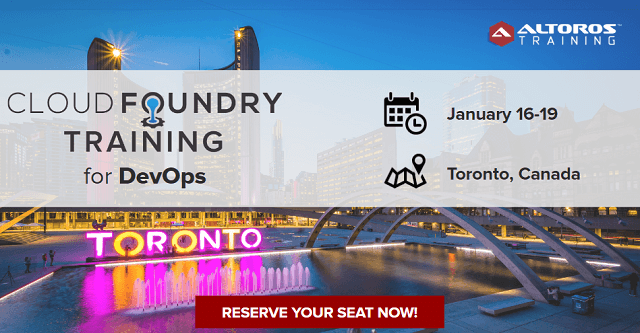 Cloud Foundry for DevOps, Toronto, January 16–19
Getting people in the enterprise to develop DevOps skills is one of the absolute keys to a successful migration to cloud computing and Cloud Foundry. A four-day training in Toronto features a comprehensive learning curve, helping to gain hands-on experience in deploying BOSH and Cloud Foundry.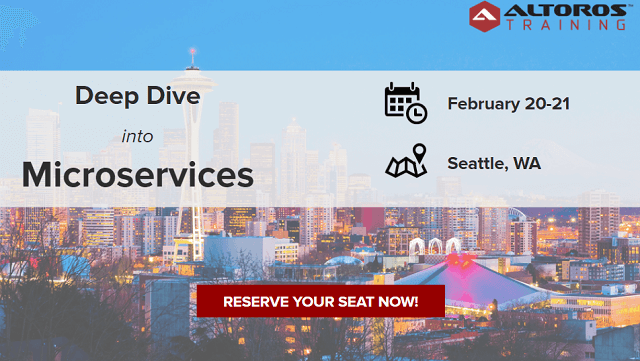 Microservices Architecture, Seattle, February 20–21
The Seattle course covers two days, and attendees will study the pros and cons of developing microservices while exploring the 12-factor app methodology. The course has a lot of hands-on exercises and is designed to give developers an extended overview of various tools, services, and frameworks that are essential in cloud-native environments.

At the end of the training course, developers will know how to design microservices applications and be informed enough to select a suitable technology stack. They will also get a general understanding of Cloud Foundry and the experience of using it to deploy, manage, and scale a microservices-based app written in Java.
Register Now for 10% off the Full Price! Toronto and Seattle