The final countdown has begun: Cloud Foundry Summit Silicon Valley is just one week away! Tuesday morning kicks off with four technical trainings and a community unconference, followed by an afternoon rich with keynotes. This year's Summit will be hosted by longtime community member and Cloud Foundry Ambassador Kim Bannerman of Google. We're thrilled to have Kim take the stage and lead us through three days of riveting talks, panels and special events.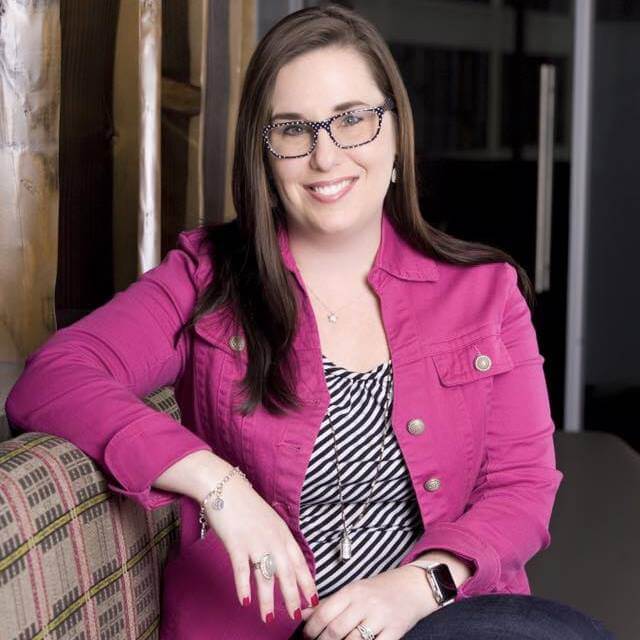 Kim recently joined Google as a Program Manager for Developer Relations where she runs worldwide technical advocacy programs focused on enterprise and Global 1000 users for Google Cloud Platform. For the past six years, she has transformed her love of learning and community into organizing multiple user groups, and founded both the Seattle Cloud Foundry Meetup and the Seattle Chapter of the Startup Chicks Foundation.
We sat down with Kim to learn more about her interest in Cloud Foundry, her passion for people and community, and what she's most looking forward to at Summit.
When did you first hear about Cloud Foundry? What intrigued you about it?
Kim: Just before I moved to the west coast, I worked for a company that co-organized the Atlanta Spring User Group, and I heard about Cloud Foundry from those Spring friends in 2013. Cloud Foundry immediately piqued my interest because I was working with customers on large projects, and a huge percentage of our efforts was building custom platforms for customers' applications. My first questions were: "Is Cloud Foundry really that versatile?" and "Do architects and developers inside my clients/former clients actually use it?"  
What advice would you give to people attending Cloud Foundry Summit for the first time?
Kim: I would encourage first timers to build their schedules ahead of time, but also to plan for some great "hallway track" conversations. Plan to attend the afternoon and evening get-togethers as well. It's a great way to get to know speakers and contributors.
Also, look for our Cloud Foundry Ambassadors! We're here to welcome you, introduce you to others in the community, answer questions and point you in the right direction. Just ask!
How did you end up in the cloud space? 
Kim: A lot of us have dabbled in versions of cloud for years now. What even is cloud?! Kidding.
One of my first large client projects involved data center virtualization for an F500. Back then, vendors were trying to call that "cloud." <Insert eye roll here> Moving into the full-on cloud world was inevitable for me once we moved to the Cloud City (read: Seattle) in 2012.
What has been your path through tech?
Kim: Incredibly, I've been in tech for more than twelve years now. I started in 2005 working for an amazing VP who took a chance on me — me, who had zero experience in consulting or technical projects. (Thank you, Marisa Hammond, for believing in me!) When the recession hit in 2008, I made it my goal to help as many people who had been displaced by layoffs as I could. I realized that helping people must be an essential part of my career — always.
After another two years of working in business development in Seattle, I was burned out. It was 2014, and I was at a crossroads: I wanted to expand my skill set and technical knowledge. But how? I started working with a leadership coach and enlisted guidance from fellow women in tech. My good friend Wendy White asked me, "What are your greatest strengths and what do you love?" (Hint: She already knew.) She introduced me to her CTO Jared Wray and in mid-2014 I joined CenturyLink Cloud to help Dave Shacochis build and scale the partner ecosystem program. Our team successfully built partner, community and customer programs in a little over a year. I loved it; this was what I was meant to do!
By late 2015, Jesse Proudman recruited me to build and create a technical advocate team at Blue Box, which had been acquired by IBM four months earlier. We traveled the world. We advocated internally inside of IBM and externally with customers and the open source community. Our team accomplished so much in a year and a half. My team — Tyler, Jason, Ruben, Liz– and the Blue Box and IBM Open team — Amy Hermes, Johanna Koester and so many others — will always be like family.
But we knew our integration was winding down in 2017 and I was sitting at yet another crossroads. Should I move to a different role inside of IBM or look externally?
Former Cloud Foundry Foundation CEO Sam Ramji and I were catching up following his move to Google. He asked what I was looking for, but he already knew — because Sam always knows. He told me his vision and asked if I wanted to join him. And the rest, as they say, is history. I joined Google in mid-May and I am still pinching myself.
What advice would you give to women considering technology as a career?
Kim: Before you dive in, find out about the community. That's what I told my daughters when they started dabbling in code. Are community members welcoming to newcomers? Do they value diversity? Do they have existing programs for kids, teens, women, people of color?  
Build your tribe. Connect with the people you already know in tech and build outwards.
What was your favorite game/past time as a kid?
Kim: Who doesn't love a good mixtape?! I would record music from the radio onto cassette tapes and share them with friends. I loved Trivial Pursuit, and my favorite console game was Zelda — Come at me, haters! I also played Pirate Adventure on the computer.
What is your favorite part of your job?
Kim: ALL OF IT! At Google, I get to pull from my winding road of experience in tech and build programs for former clients and good friends. It is a dream job!!
What are you most looking forward to at this year's Cloud Foundry Summit?
Kim: Anyone that knows me will know this answer already. It will always be seeing "my people!" I'm also super stoked to learn more about Kubo and hear from Cloud Foundry users and customers.
What do you love best about the open source community?
Kim: My personal mantras are: Always be learning and Be a better person tomorrow than you were today.
The open source community is what you make it. We've all heard many conference talks on how to get started and ways to contribute for the first time. Most of the time these talks focus on editing docs or submitting a small PR. Those are great ways to get involved. For me, what I love most is that I get to meet amazing people from all over the world from various backgrounds and cultures — and we share a common passion. We're always learning from each other, and for that I am grateful.
In addition to emceeing the entire Summit, Kim will be a panelist at our Diversity Luncheon on Thursday, June 15 from 1:20-2:30pm. Don't forget to add it to your schedule! See you at Summit.