I first heard about Cloud Foundry in 2014 during my university days. I started to familiarize myself with the technology and ecosystem, taking time to understand Cloud Foundry concepts.
Why I chose Cloud Foundry
There are a lot of reasons why companies should choose Cloud Foundry, but I'm going to stick with a developer point of view. I always wanted to build applications using modern approaches that can be deployed on any cloud  without worrying about the infrastructure, and that offers freedom to choose any sort of services and is available rapidly. This is what Cloud Foundry promises.
My Decision to Attend Cloud Foundry Summit
The person who inspired me and who brought me into the Cloud Foundry world was Steve Greenberg, who conducted a Cloud Foundry intensive developer course at our office. Steve is the founder of Resilient Scale, an educator, a contributor in the Cloud Foundry community and a very humble person. Although I had attended couple of regional talks and Meetups,, I was eager to attend my first Summit so I could learn, interact and build my network. So I decided to attend Cloud Foundry Summit in Basel, Switzerland, held on October 10-11, 2018.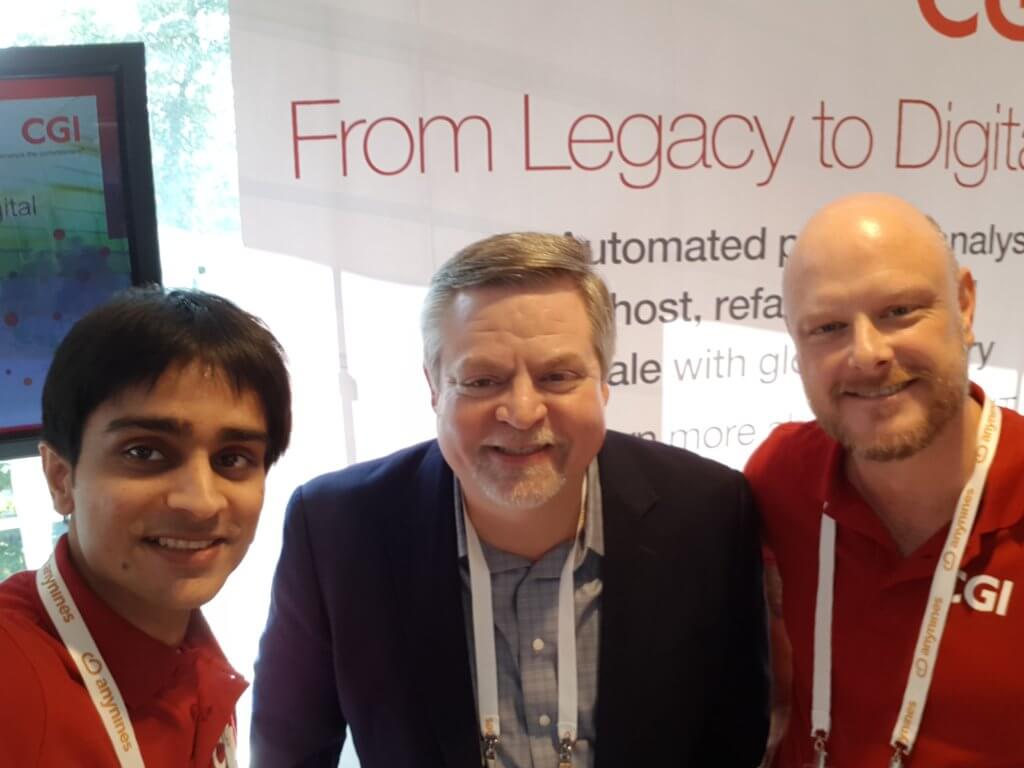 Highlights of My Time at Summit
Hackathon

: I started my first day by taking part in the Hackathon. We started working on the idea to create a VPN network for multiple clouds. Unfortunately, our team did not win but it was great to work with experts with different backgrounds and cultures!

Unconference:

Many of you might be wondering, what exactly does "unconference mean? It's a casual meetup in a Cloud Foundry style. People share experiences and conduct discussions on any topic you want to know more about. People with specific interest in certain topics were bought together in groups and anyone within that group could offer answers to questions.

Conference:

Each day, I attended a couple of beautiful talks, met techies and experts from various backgrounds, and soaked up the atmosphere of the Summit.
Why Cloud Foundry Summit is Different
I know some people might think there were only technical talks as the event was about technology. This isn't true. In fact, this is my first ever technological event where I have seen talks on broader topics. The two non-technical talks that really stuck out to me were given by Steve and by EngineerBetter's Daniel Jones. These talks have totally changed my way of thinking.
Steve's talk "Breaking Barriers: Creating an Inclusive Community Among the Beards, Bears and Great Outdoors" focused on equality and diversity. He emphasized that there is a need to lower the barriers in order to create a diverse community, where people with different backgrounds can feel comfortable, equal and welcomed.
Daniel Jones discussed bringing different types of people into tech to create a diverse culture. He also mentioned stereotype threats and approaches on how to help alleviate them. His talk was called "Inclusion in Your Industry – How You Can Help."
Next Year at EU Summit
I am already looking forward to the next Cloud Foundry Summit Europe, which will take place in the Hague in the Netherlands this September! I can't wait to learn more about the latest happenings in the Cloud Foundry ecosystem.
If you're in the US, be sure to attend Cloud Foundry Summit in Philadelphia April 2-4!