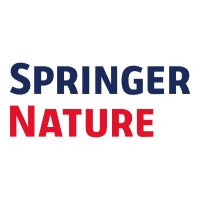 Building the Foundation for Growth

Two years ago when Daniel Otte, Head of Platform Engineering, and Simon Johansson, Platform Engineer at Springer Nature, chose Cloud Foundry platform-as-a-service (PaaS) as the foundation for global application deployment, little did they know that this decision would be a harbinger of huge transformations. May 2015 marked the final approval of the merger that formed Springer Nature, a transaction that combined Nature Publishing Group, Palgrave Macmillan, Macmillan Education and Springer Science+Business Media. This merger grew the company to almost 13,000 staff in over 50 countries. Today, Springer Nature is a major force in scientific, scholarly, professional and educational publishing.
Transforming Platform Engineering
Post-merger, Springer Nature has 20 teams that consist of over 200 developers globally who deploy applications using Cloud Foundry. The company has been able to migrate applications running on legacy technology and build brand new applications that leverage microservices in a fraction of the time it took previously. Additionally, the organization has been able to increase its deployments without expanding staff resources.
When multiple companies merge, the new fusion of systems, platforms and developer skills can be a challenge. Otte and Johansson have been able to establish a successful working relationship between operations and development within the merged organization, enabling the lightning-speed production of new applications based on global standards. In fact, they've gone from zero to 1200 apps in approximately one year.
"Everything is possible, even in a large organization," said Johannson. "Grassroots movements do work; you just have to involve the right people and build trust. Business critical systems can run on open source community software if you give your technical people ownership and trust."
"By using Cloud Foundry as the basis for application development here at Springer Nature, we've been able to reduce deployment time from weeks to minutes," said Otte. "Making changes to our primary business channel SpringerLink once involved complex logic of switching between data centers. Our old platform simply wasn't flexible enough to support even minor changes without interruptions to the service. Now that we've migrated the website to a Cloud Foundry-based environment, uptime has improved dramatically and we are pushing changes into production multiple times a day."
Originally, Cloud Foundry was chosen because it provided the organization with maximum flexibility and
agility. "After spending some time evaluating a number of solutions, it was pretty obvious that Cloud Foundry was what we needed. It was flexible and did not lock us into a certain way of working. We could deploy it onto our current enterprise infrastructure without any hassle, which was not true for other platforms we evaluated. In the end, we made the right choice. CF rocks, both for Ops and Dev," said Otte.
Multi-Cloud Consistency
The Platform Engineering team at Springer Nature is committed to operating in a multi-cloud environment that incorporates open source and cloud-based technologies into everything they do. For example, OpenStack is used for creating private and public clouds, alongside VMware and AWS. Currently, the team uses Cloud Foundry's container-based architecture leveraging the Buildpack mechanism to abstract the building of containers, to allow developers to easily run their applications inside of Cloud Foundry. "Running containers using Cloud Foundry helps keep us flexible and stable," said Johansson. "We are able to run containers in a reliable environment and, most importantly, have a consistent way of working from team to team, which helps us to maximize our resources."
The BioMed Central site is a Springer Nature business channel that benefits from brand new development using Cloud Foundry. By using microservices, the organization gets
new application functionality to market faster than ever before. Moving ahead, Cloud Foundry will support a substantial workload, with plans for all customer-facing applications–migrated and brand new–to be running on the platform.
"Our developers are empowered and have the ability to self-serve, which means that Platform Engineering is accomplishing what we set out to do," said Otte. "Developers and operational staff are properly aligned. Transformation is our vision and today, we are realizing that vision."