Hey Cloud Foundry developers: Have you read the latest Cloud Foundry Foundation industry research report on the key to digital transformation? We interviewed more than 500 IT decision makers around the world to discuss how their organizations are embracing the move to digital and found that fewer and fewer folks expect digital transformation to be a one-time feat.
This may come as no surprise to you as the technical stewards of your companies, but it's a huge leap forward for the 86 percent of CIOs, CTOs, and Line of Business leaders that now believe the process of digitalization is in fact a process and not a one-time adoption of new technology.
I encourage you to read the report so you can see how the cloud native technologies you do and do not use are being put into production around the world. 
Take containers as an example. We've been tracking the adoption of containers since 2016, which means we have four years of consistent research that shows the initial hype, early adoption and finally, the moment when they crossed the chasm. Today, only 11 percent report not using containers at all.
Take a look at how container adoption has grown and stabilized over time: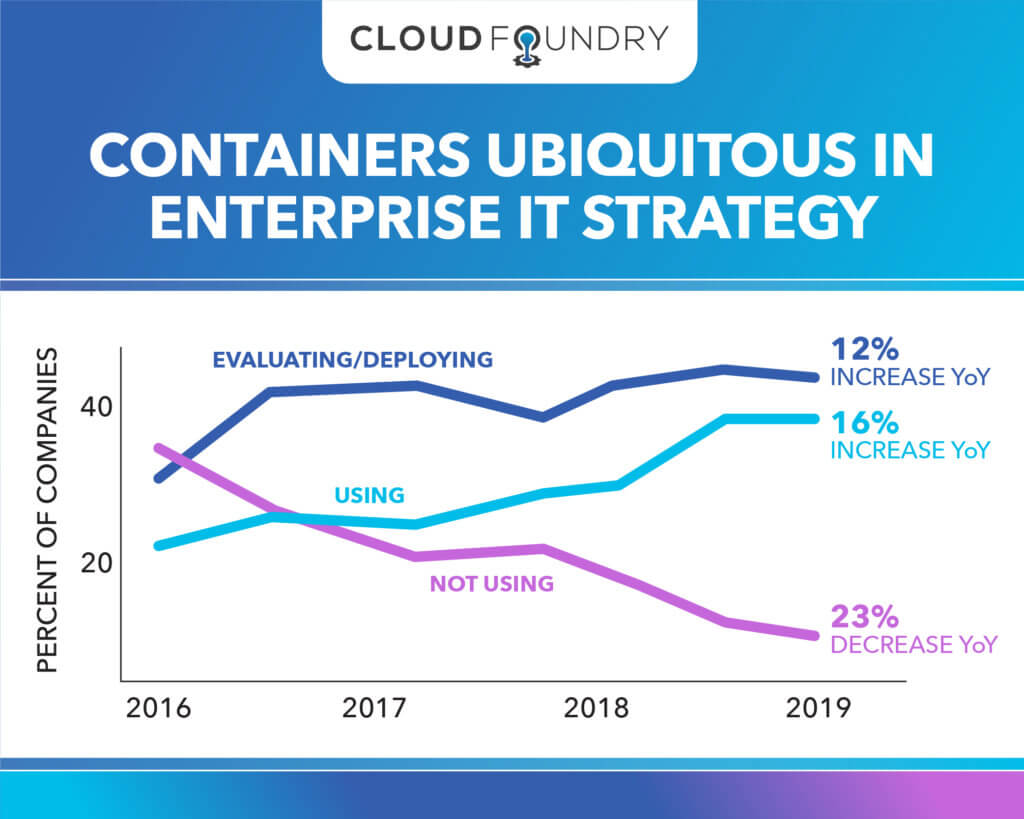 Not only has container usage proliferated, but the number of containers used within an organization has grown substantially. Organizations using 100 or more containers has grown from 34 percent in April 2018 to 48 percent as of February 2019.
We'd love to know how you are using containers too. Check out our Twitter poll and let us know how containers fit into your organization's tech stack.
And if you have time, take a deep dive into the Foundation's research on containers with the 2016 Container Report, the 2017 Container Report and the 2018 Multi-Platform Report.