Cloud Foundry Certified Systems Integrator Program
Cloud Foundry technologies are used by businesses of every size across every vertical around the world. This scope of usage gives Systems Integrators a global market opportunity on a mass scale.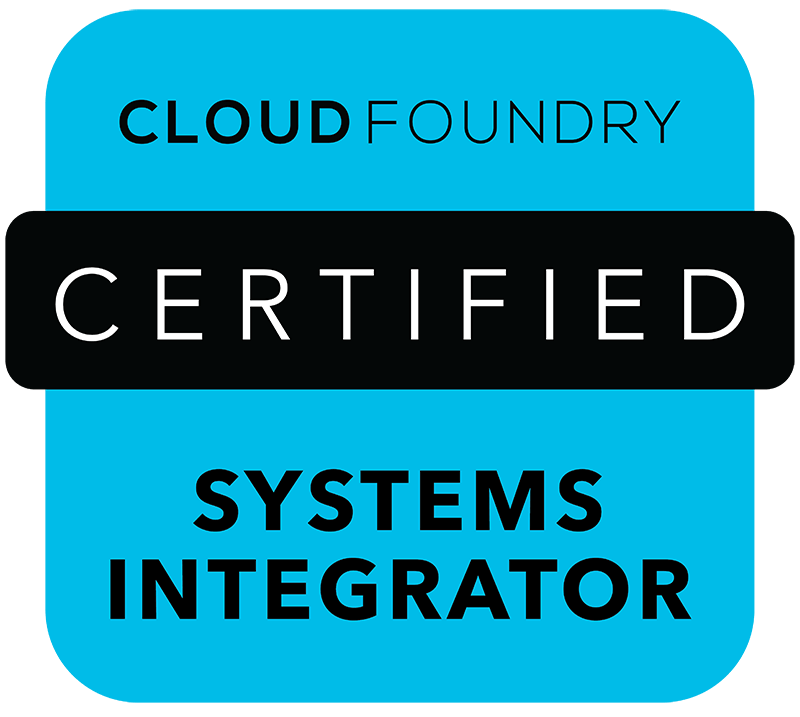 As companies progress in their digital transformation journey, they're seeking partners to support them along the way. Systems Integrators are these partners — they offer support, consulting, professional services and training for organizations embarking on their cloud native journey.
The Cloud Foundry Certified Systems Integrator program is designed to help Systems Integrators (SIs), consultancies and professional services organizations highlight their expertise working with the Cloud Foundry family of technologies.
In other words, Cloud Foundry wants to help Systems Integrators help their users.
Benefits of Certification
Becoming a Certified Cloud Foundry Systems Integrator connects you with the most innovative companies pioneering the path to cloudnative.
Be
Seen
Top-level visibility in The Foundry, the world's largest open source marketplace
Save
Money
Reseller discounts for Cloud Foundry Certified Developer exams
Stamp of
Approval
Use of the CFF Certified SI logo in your marketing material
Lead
Opportunities
Access to end user leads via The Foundry
How to Get Certified
Requirements
Requisite number of engineers with Cloud Foundry Certified Developer (CFCD) certification:

For companies with fewer than 50 employees, there must be 5 CFCD or at least 50% of engineers
For companies with more than 50 employees, there must be at least 10 CFCD

Demonstrated professional services practice focused on implementing the Cloud Foundry platform or building applications that run on the Cloud Foundry platform
Must allow the Cloud Foundry Foundation to list the company and its Cloud Foundry-related services in The Foundry
Demonstrated contributions to the Cloud Foundry community through code contributions, employee speaking engagements, event sponsorships, meetups, public marketing of the platform, and/or CFF membership
Request to Join
Complete the request form to become a Certified SI and we will be in touch soon to answer questions. We look forward to speaking with you!