Altoros, a Cloud Foundry Foundation members, has announced general availability of the first-ever self-service Cloud Foundry training platform. In a user-owned cloud environment, engineers can learn and play with open-source Cloud Foundry first-hand.
Combining online tutorials with real infrastructure experience, the course is offered in basic, intermediate, and advanced versions.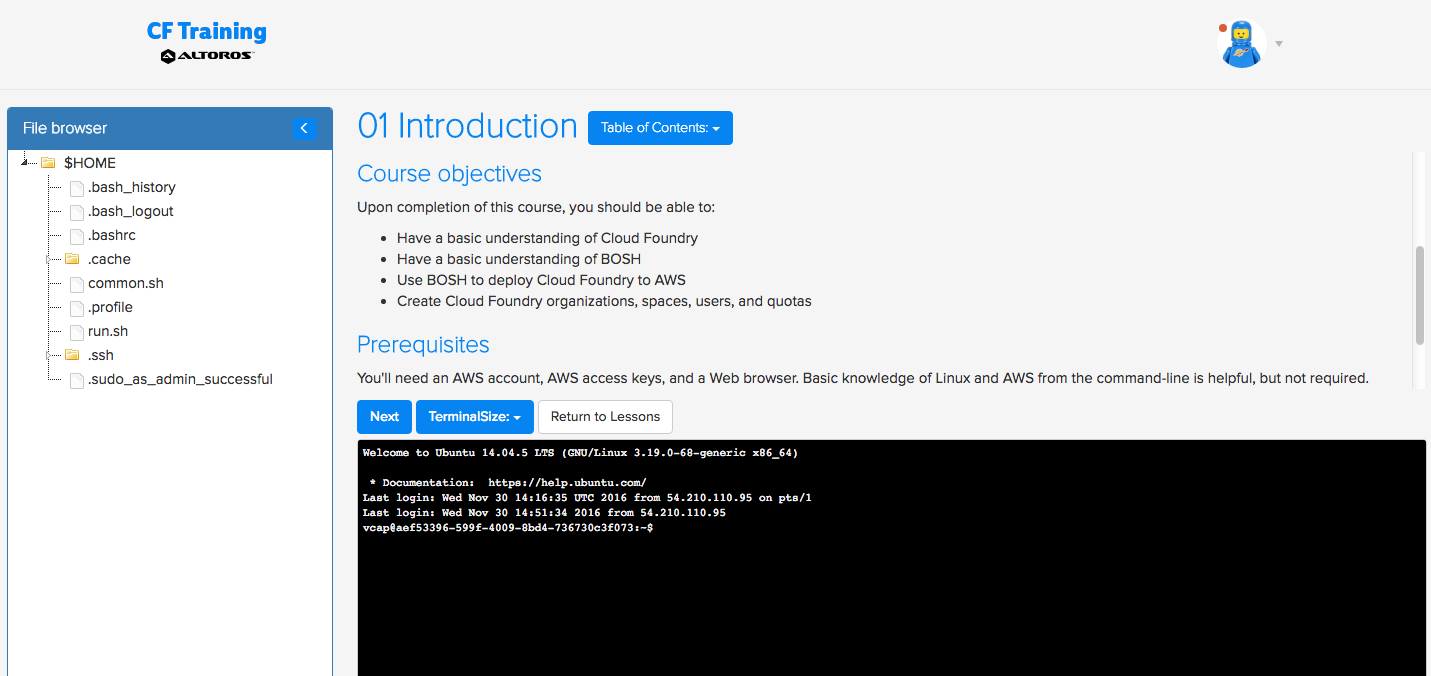 Who may be interested?
The training platform is delivered to cloud-native engineers working with Cloud Foundry as end-users. The three main courses include:
Open-source Cloud Foundry for Operators
Open-source Cloud Foundry for Developers
Open-source Cloud Foundry for DevOps
Members of the Cloud Foundry ecosystem that help enterprises to innovate faster may also find this learning environment useful. System integrators and software vendors can accelerate education for their customers, referring end-users to the online training platform. This is especially important in the case of available instructors lacking or when time matters.
What background is needed?
Three course levels are available at the moment based on one's experience with the PaaS:
basic
intermediate
advanced
The web interface eliminates the need to install any additional plugins or services. The only requirement is an AWS infrastructure—either existing or created at the beginning of a course.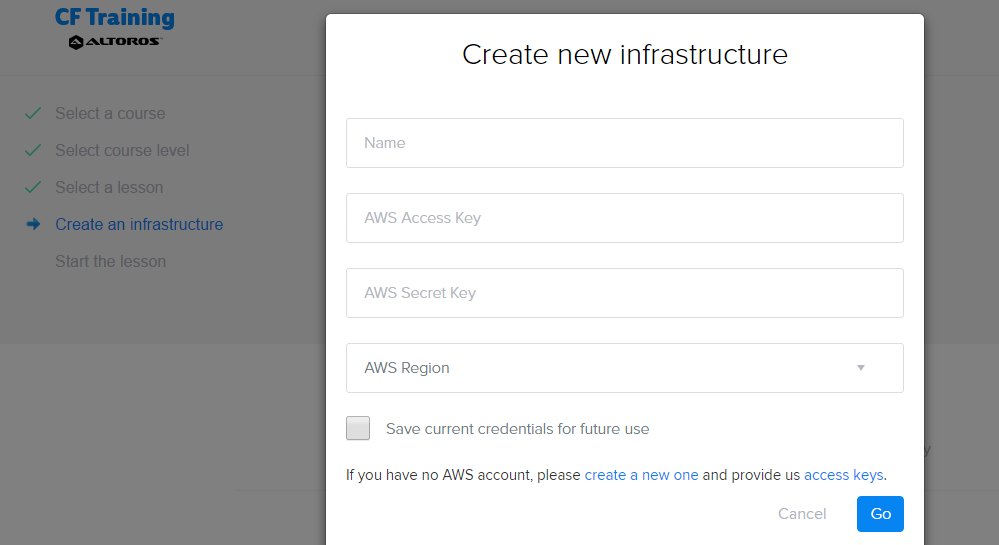 The platform provides a fully-featured console similar to what many developers use with the Linux operating system. A file explorer also allows for managing and editing files without touching the console.
What are the topics?
Every course features four to ten lessons. The studying process begins with the elementary course on the basics of Cloud Foundry and BOSH, then guides you through:
deployment
services
manifests
app management
the ELK deployment, etc.
Every lesson ends with a quiz to strengthen the knowledge learned.
Where to begin?
The training price varies from $100 to $199 per full course, with the first lesson free of charge.
In addition, Altoros provides comprehensive, on-site trainings for those companies developing their digital transformation strategy.
Visit the Cloud Foundry training platform page to boost your cloud-native journey!