There is an exciting new addition to the Cloud Foundry Summit 2016 taking place in Santa Clara this month: a technical day focused on BOSH. To find out more, Stormy Peters chatted with Paula Kennedy, Director of Program / Project Management at VMware who has taken the lead in organising the event.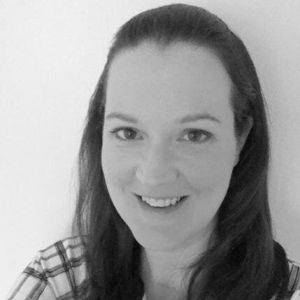 So, Paula, what exactly is BOSH day?
The idea of the "Cloud Foundry Technical Day: BOSH" is to create an event that is focused on BOSH, the orchestration tool which lies at the heart of Cloud Foundry. It's a one day event being held as part of the Cloud Foundry Summit in Santa Clara. Although there are usually presentations at the Cloud Foundry Summits that include BOSH, we wanted to take a closer look at this powerful deployment mechanism that so many of our community members use for Cloud Foundry and beyond.
How did the idea for BOSH Day come about?
The idea of organising a BOSH day began at the Cloud Foundry Summit in Berlin last November. There were several community members and summit attendees, from companies such as Stark & Wayne, Altoros, Anynines and VMware who were keen to dive deeper into some of the more technical aspects of Cloud Foundry. BOSH was the hot topic that kept coming up and it seems that folks either love it or hate it! We weren't sure how much interest there would be for such an event so this is an experiment that I'm leading, along with lots of support from my colleagues at VMware and the events team at the Cloud Foundry Foundation.
Is BOSH Day just for experts?
No, our aim was to put together a balanced program of talks to support all levels of experience, including a presentation and demo on "Building your first BOSH Release". We've also got a talk reviewing the features included in BOSH 2.0 and lessons learned using BOSH, so it should appeal to beginners as well as experts.
Is BOSH Day about how BOSH is developed or about how to use it?
It is focused on how to use it and includes information on supporting tools such as how to use Concourse to continuously deploy BOSH releases. There will also be case studies presented on how to use BOSH to deliver Cloud Foundry in production and we are hoping to share knowledge and learning based on experiences that community members have gained from using BOSH.
What should I expect at BOSH Day?
We are running this as a single-track conference-style event and have arranged a fantastic lineup of speakers from across the members of the Cloud Foundry Foundation. There will be a full schedule of talks, along with breakfast and lunch included, and we also have a lively panel discussion planned for the afternoon.
Is there time for conversation? Will the "famous BOSH people" be available to have conversations?
We have scheduled breaks throughout the day which will allow lots of time for conversations and there will be plenty of BOSH enthusiasts and experts on hand who will be keen to talk all things BOSH!
Can I participate?
We would really love to hear from members of the community that have any tips, helps and interestings, or war stories relating to BOSH, so we have allocated the last part of the day for a number of 5-minute lightning talks. If anyone has anything they'd like to share about BOSH then we'd love to hear about it. We're asking for people to submit just a talk title and brief outline here and depending on the number of submissions, we may then ask the community to vote on which talks they'd like to hear.
Will BOSH Day happen at all the Summits?
It depends how this one goes! If there is enough demand within the community to offer an event like this then it would be great to be able to include it as part of the regular schedule for Cloud Foundry Summits. Another alternative could be to offer a BOSH track as one part of the main summit but again, it's really down to how the community would like this to be provided. For me personally, it's been an exciting challenge to arrange this event and I'd love to see it continue with support from foundation members.

Will other projects also have dedicated technical days at the Cloud Foundry Summit?
The key focus of the technical day is to provide our community with an opportunity to dig deeper into the technology that drives the Cloud Foundry platform. As Cloud Foundry is such a mature, production-ready, industry standard platform it is comprised of many core technical elements and it would certainly be interesting to see if there is demand for focusing on any of these at future events. If anyone has any suggestions for things they would like to see, they could talk to the Cloud Foundry Ambassadors who will be at the Summit in Santa Clara.
Paula, thanks so much for volunteering and organizing BOSH Day! You did a great job with the unconference at the Berlin Summit. It is great to see you as a leader who hears what the community wants and makes it happen – BOSH Day!
We hope to see you all at BOSH Day!