Last week Cloud Foundry – contributors, members and future users – were at LinuxCon!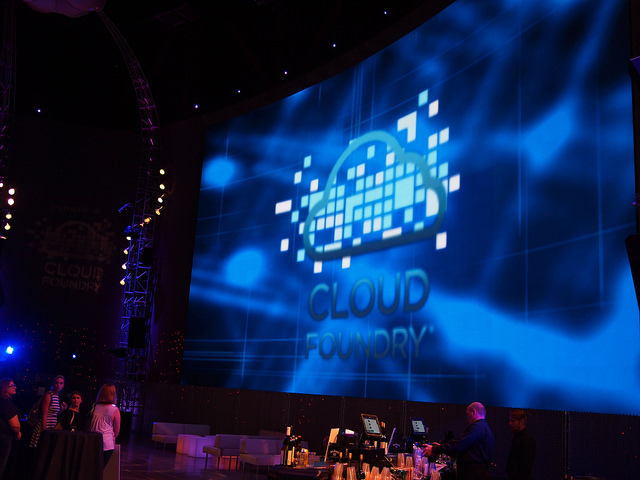 We had an awesome booth where we got a lot of great questions and had fun ourselves. We had three types of people stop by the booth: newbies, curious and fans!
Newbies: We gave away tshirts so we got a lot of the polite "What is it?" questions – hopefully those newbies left a bit more informed.
Curious: We also got a lot of great questions from people exploring Cloud Foundry. Many people from large enterprises stopped to tell us they were installing it and using it in parts of their organization. They had very specific usage questions.
Fans: In addition, much to my delight, we got several questions and offers to help from people who wanted to contribute to Cloud Foundry. (We are always looking for Meetup speakers and we are planning a doc sprint for September 30th.)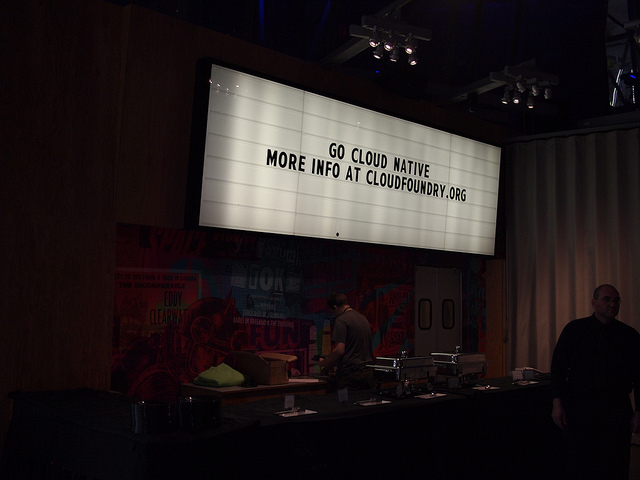 There were several keynotes and lots of talks covering Cloud Foundry. (Recordings coming soon.)
And fun was had by all at the VIP party!
Special thanks to all the members that helped staff the booth:
Many others came by to chat and help as well. See you all the the Berlin Cloud Foundry Summit! (Submit your talk proposals now, if you need an excuse to be there!)
Photos by Mike Maney.