The Cloud Foundry Foundation is excited to announce Cloud Foundry Day 2023, scheduled to take place on June 21st in Heidelberg, Germany. This will be the first Cloud Foundry event in Europe since 2019, and will bring together Cloud Foundry practitioners from around the globe to share their experiences, best practices, and insights about the technology.
The event will feature keynote presentations, technical talks, and panel discussions from prominent members of the Cloud Foundry community. Attendees will have the chance to explore the latest trends, use cases, and innovations in Cloud Foundry, as well as network with active contributors.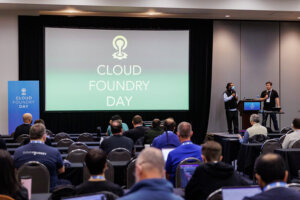 While we encourage the entire community to attend in person, we realize that it may not be possible for everyone to do so. So, this event will be a hybrid one, with an option to attend virtually, watch the livestream, and engage via chat.
The Call for Proposals is now open (through April 28)! We invite submissions from you all about your experience with Cloud Foundry. Here are some of the broad areas that we expect will be covered during Cloud Foundry Day:
Project updates from Korifi, Paketo Buildpacks, and core CF working groups
Scaling and managing Cloud Foundry environments
Cloud Foundry in production: real-world use cases and success stories
Integrating Cloud Foundry with other cloud-native technologies
Proposals will be reviewed by the Program Committee, made of volunteers from the Cloud Foundry community. If you'd like to participate on the Program Committee, please apply here by April 14.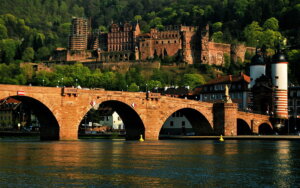 After a day of all-things Cloud Foundry, join us for a dinner reception at a nearby restaurant. And be sure to reserve some time to explore and unwind in Heidelberg! Visit Heidelberg Castle, take a stroll along the Philosopher's Walk, explore the Old Town, or book a boat tour on the Neckar River.
We look forward to seeing you at Cloud Foundry Day!