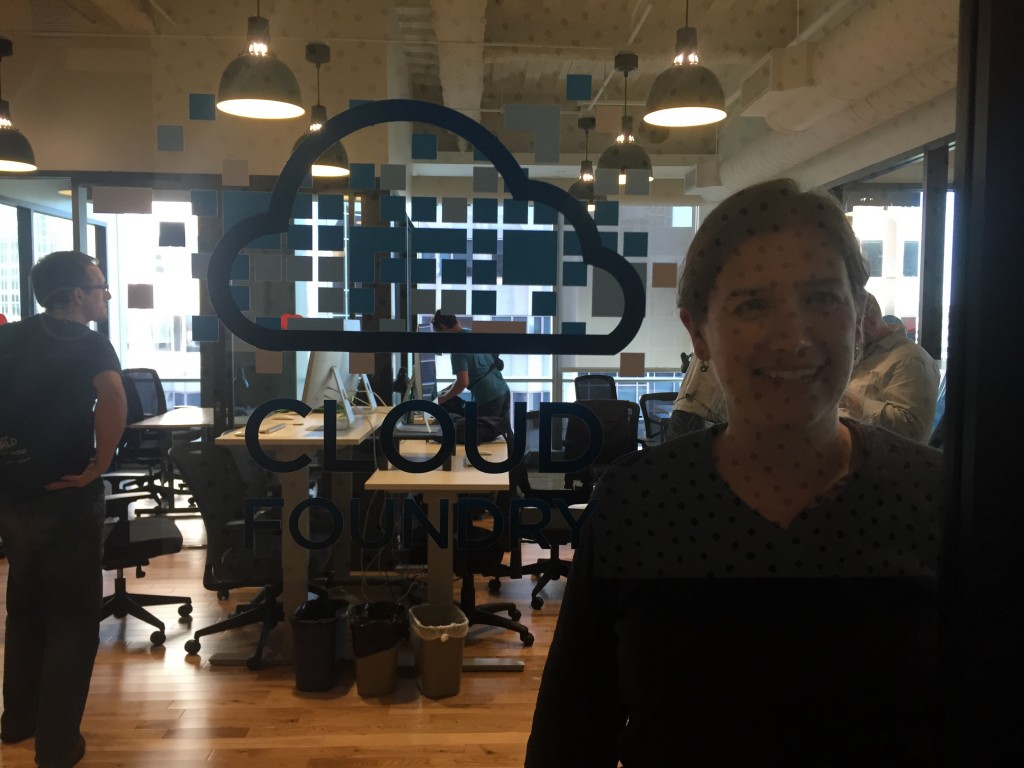 Next Wednesday, after the doc sprint, we are having the first ever meetup in the Cloud Foundry Foundation offices.
Come meet your Cloud Foundry neighbors, share and learn! We have a great line up of speakers.
Hear an update from Sam Ramji on what's going on at the Cloud Foundry Foundation. Sam's our CEO and he brings with him lots of great leadership and strategy experience – he's led strategy for API powerhouse Apigee and drove product strategy for BEA WebLogic Integration. And many of you probably know him as one of the key people to drive open source software as a key part of Microsoft's strategy.
David Aiken, Chief Technical Evangelist from HP Helion, will walk through "refactoring" an existing application and turning it into a real cloud native app – a challenge that most companies face when moving to the cloud. How do you deal with multiple instances, statelessness and high availability.
Ali Spivak manages the Mozilla Developer Network (near and dear to my heart!) and will discuss how to support a diverse developer community. She has a lot of experience with documentation communities, and coming out of our first doc sprint, this seemed like a natural fit. It should be a great conversation.
The meetup is hosted by HP and will include plenty of food, sodas and beer!
RSVP now for the Cloud Foundry meetup to save your spot! (There's still a few slots left for the doc sprint too, if you'd like to join us for that.) See you soon!
Photo by Mike Maney.