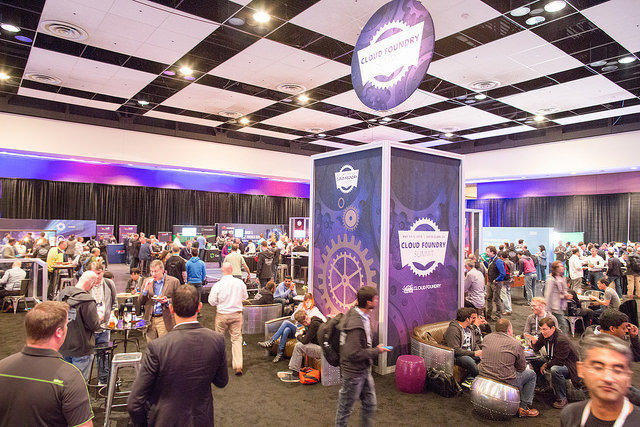 In open source software projects, events are important places to meet the community — the Cloud Foundry Summit is no exception. No matter where in the world you live (but particularly if you live in North America), the Cloud Foundry Summit North America is the place to be to meet contributors, hear about their projects and provide feedback, learn how to participate, and just kick back and talk over lunch or happy hour.
Here are some of the ways you can engage with this community at the Cloud Foundry Summit:
Office Hours. Each of the projects will have "office hours" in the Foundry. There will be time in the exhibit hall to meet the project lead and ask your questions.
Breakout Sessions. Each Cloud Foundry project is presenting at the conference. They'll share what they've been working on and what's coming up. In addition, many users will share how they have deployed projects in their environment.
Informal sessions. There's a lot of time at the Summit for "hallway sessions" — conversations during the booth crawl, over lunch or at one of many fabulous parties!
Unconference. The day before Summit officially begins, there will be an "unconference" attended by many members of the community. Come propose a session you are interested in, ask questions and learn.
Cloud Foundry Ambassadors. During the conference, many members of our community will be wearing an ambassador ribbon. Feel free to ask them for help connecting with someone or finding the right person to help answer your technical questions.
Ask Cloud Foundry. A booth where you can get answers (or get pointed in the right direction for answers) to your Cloud Foundry technical questions.
BOSH Day. This year we are holding our first-ever technical day: BOSH Day, devoted entirely to (you guessed it!) BOSH. Come meet the contributors, learn what's planned and participate in discussions that will shape the future of the project.
Don't miss out on one of Cloud Foundry's best community events of the year! Please don't be shy and feel free to introduce yourself and become a part of our community!