Yesterday afternoon during CEO Sam Ramji's opening keynote at Cloud Foundry Summit Berlin (our first in Europe), we unveiled the new brand for Cloud Foundry. It marks an exciting moment in the evolution of what has quickly grown to become the industry standard platform for cloud applications.
. @sramji presenting the new #cloudfoundry brand. pic.twitter.com/cRl4OkiZZF

— Casey West (@caseywest) November 2, 2015
This has been a collaborative effort among many members of the community. It is simple and clean and built to stand the test of time as our ecosystem grows. It is a visual identity tested globally and designed to work across many types of media and last for years.
3 brainstorms 15 stakeholder interviews 62 inspiring examples 30 rough concepts Narrowed down to 7 candidates Globally tested with 734 people (356 women, 378 men) in 7 countries, 3 languages, and across 2 generations
The new brand represents the amalgamation of two concepts: creation and movement. The fluidity represented by the molten liquid represents the free flow of ideas upon which open source is built. The gear represents continuous innovation, creation and craftsmanship. Pairing these industrial elements with modern typography denotes an approachable community with developer roots. The negative space intentionally leaves the impression of a lightbulb – the worldwide symbol for thought and innovation.

We also created an icon to represent the community of developers at the heart of the Cloud Foundry ecosystem. It personifies the speed and agility of the Cloud Foundry community. Its stance is one of a community that carefully chooses its path, is ready to act and isn't afraid to roll up its sleeves to get the job done.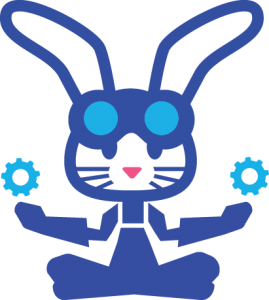 Our design partners took a few minutes to talk about the evolution of the new brand.
The new Cloud Foundry brand reflects our vision of a world of computing that is ubiquitous and flexible, portable and interoperable, vibrant and growing. It reflects a human community that is pragmatic and focused, diverse and inclusive, respectful and committed. The Cloud Foundry Foundation exists to drive global awareness and adoption of the Cloud Foundry open source project, to grow a vibrant community of contributors, and to create coherence in strategy and action across all member companies for the sake of the project.
@sramji The new @cloudfoundry logo is spot on as an idea and beautifully executed as a mark. You always get the details just right! — scott truitt (@sct) November 3, 2015
To paraphrase something Sam said in his talk, we hold the Cloud Foundry brand in trust for the community.
This is the Cloud Foundry community's brand.