February 1st was a special day in Sofia, Bulgaria… More than 200 Cloud Foundry enthusiasts gathered together for the first Cloud Foundry Day hosted by SAP in Sofia.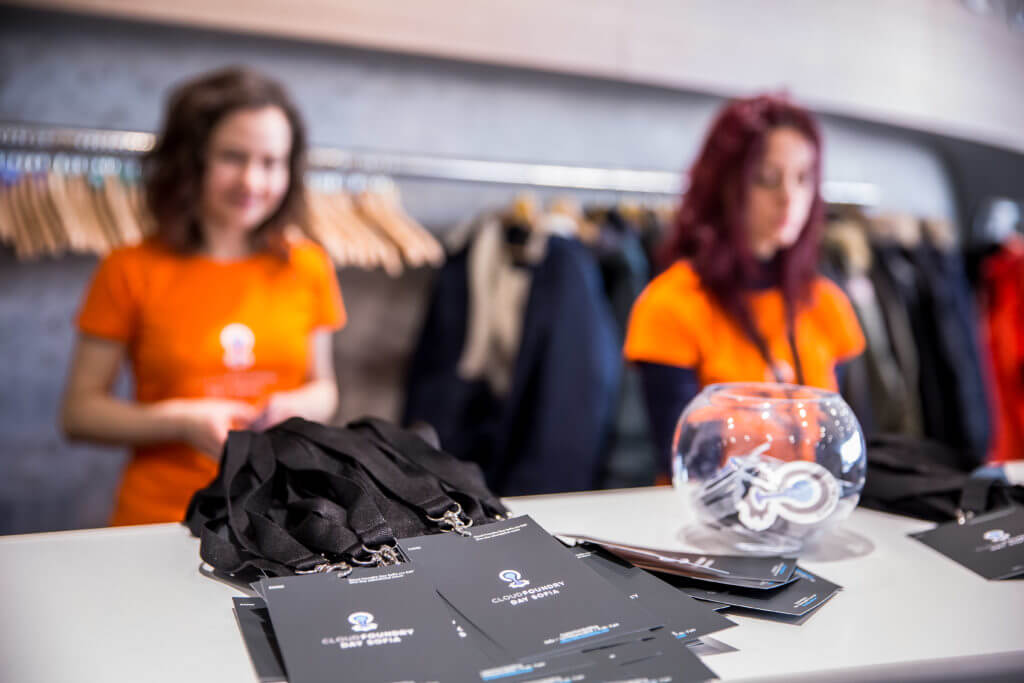 Cloud Foundry Day is like the big sister of a Meetup. It's a small to moderate-sized Cloud Foundry event — smaller than a Summit but larger than a standard Meetup.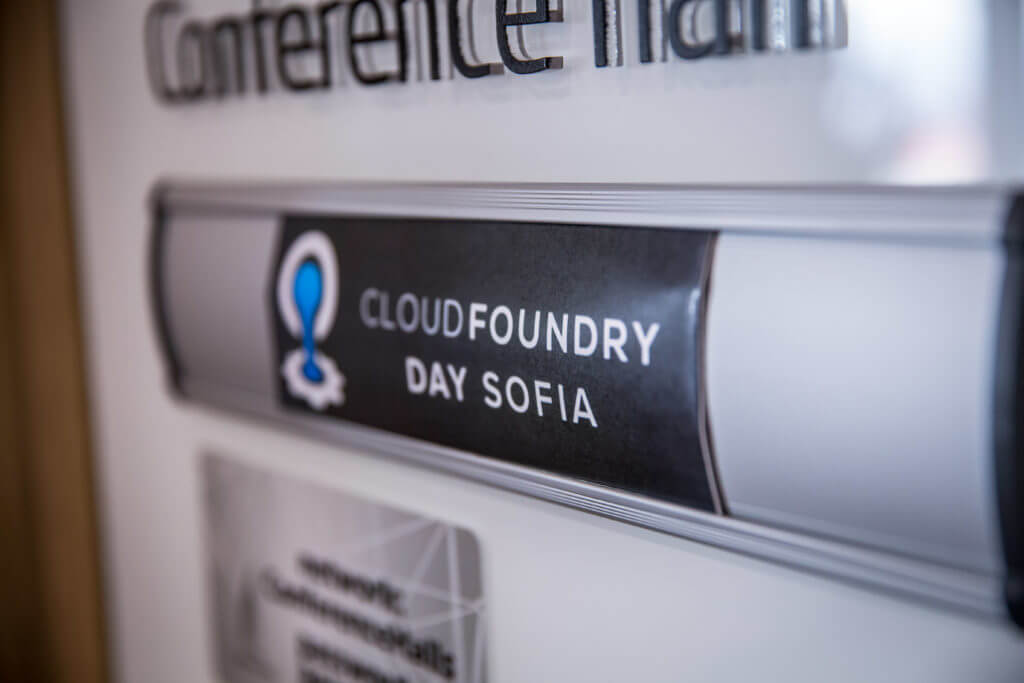 Cloud Foundry Day Sofia was organized by our team at SAP. With so many SAP offices around, we zeroed in on Sofia because so many of the contributors to Cloud Foundry projects are based there.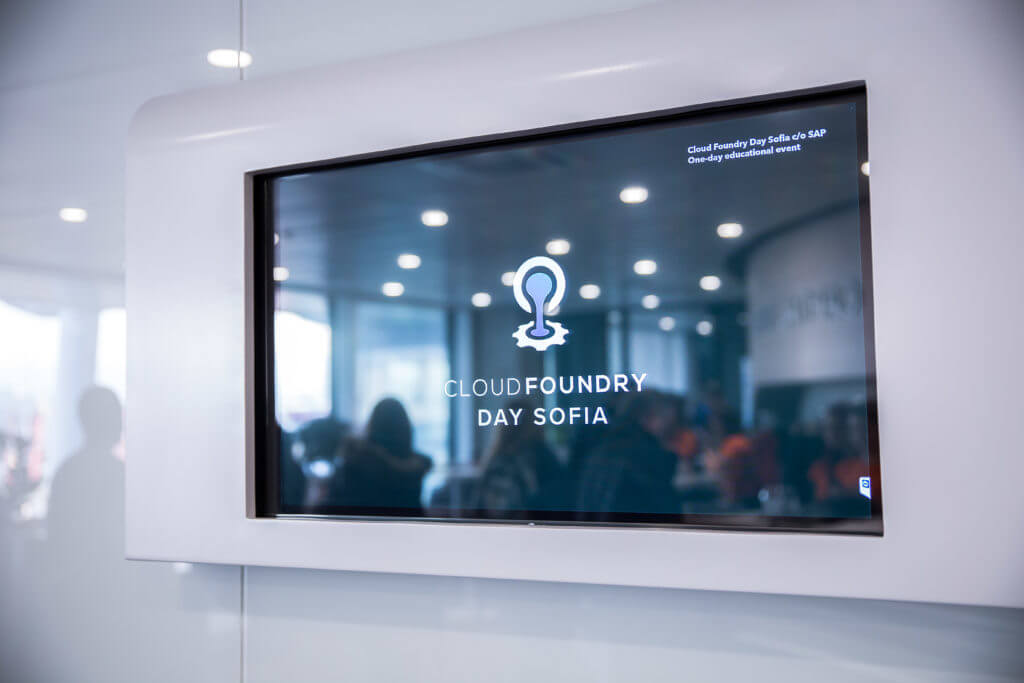 The challenge to select the talks landed on my desk back in November. It was not an easy task… I wanted a lineup of speakers sharing insights on Cloud Foundry from different points-of-view. Looking now at the event attendee survey results, it sounds like my mission was accomplished!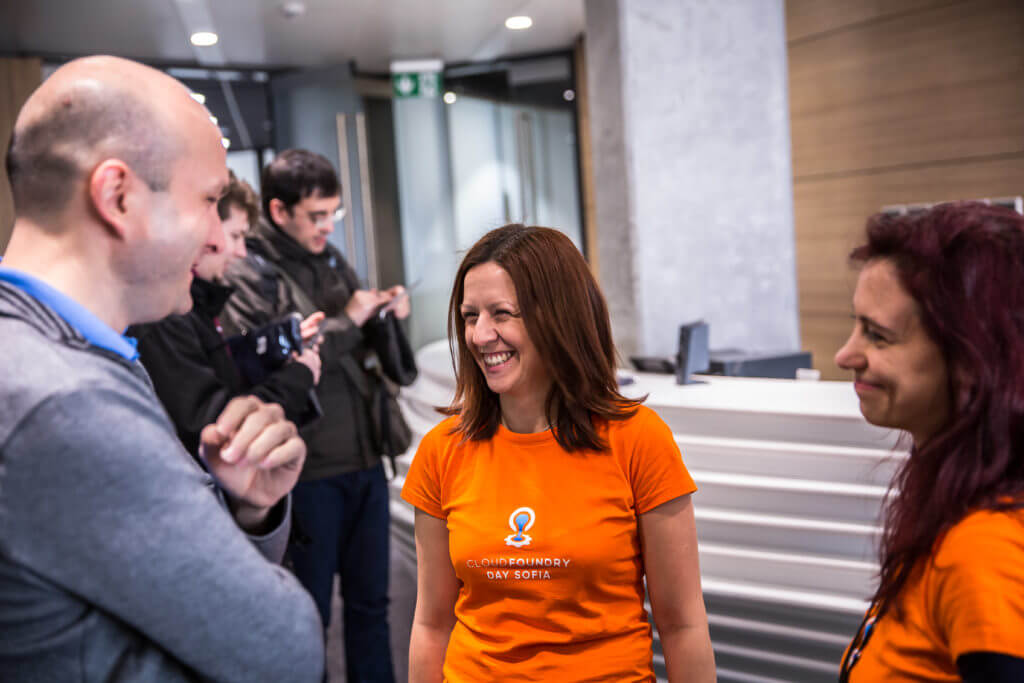 Enough talking about the preparation (though it took quite some time; don't be confused seeing me laughing — that's how being nervous before the kick-off looks). It was about time to get the party started…
Radoslav Nikolov, SAP Labs Bulgaria Managing Director, kicked off the day. He walked us through SAP Cloud Platform's journey from a technology perspective and what role open source and Cloud Foundry played there. At the end of his welcome, Rado did a fun warm-up inviting everyone to introduce themselves to someone new.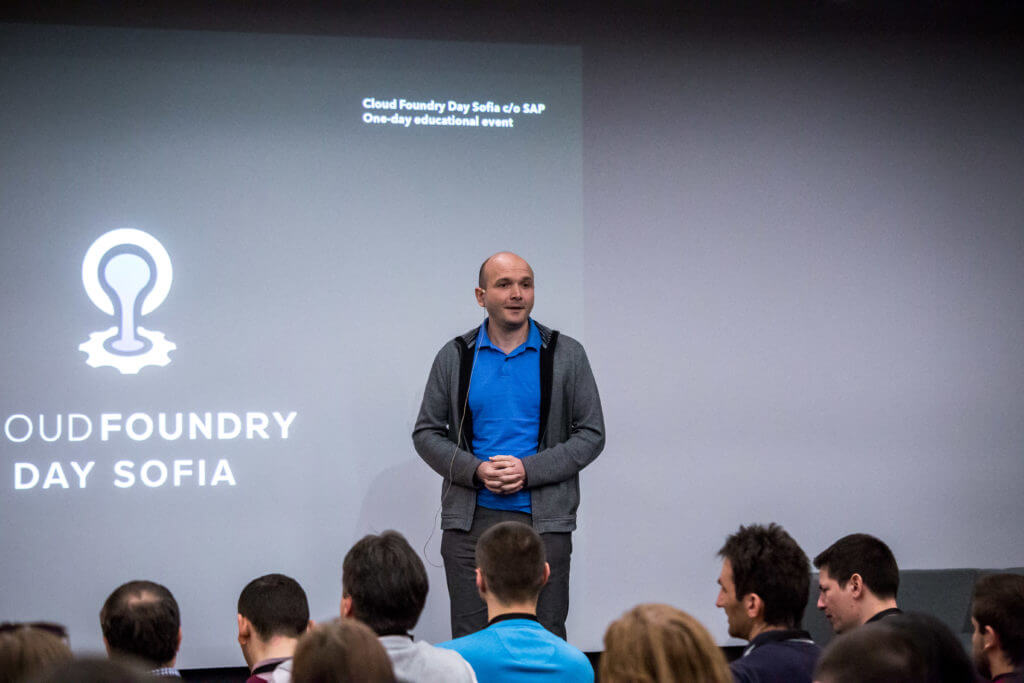 Next on stage was our special keynote speaker – Chip Childers himself! Chip started with an overview on who actually uses Cloud Foundry across industries and companies, and the types of applications they run. Then he focused on the value of OSS and shared some numbers regarding one of the biggest open source communities in the world: Cloud Foundry of course. More than 2,800 developers made 110,000 commits in the last 24 months.
Insight #1: Did you know there are 200,000+ downloads per month of the cf CLI tool?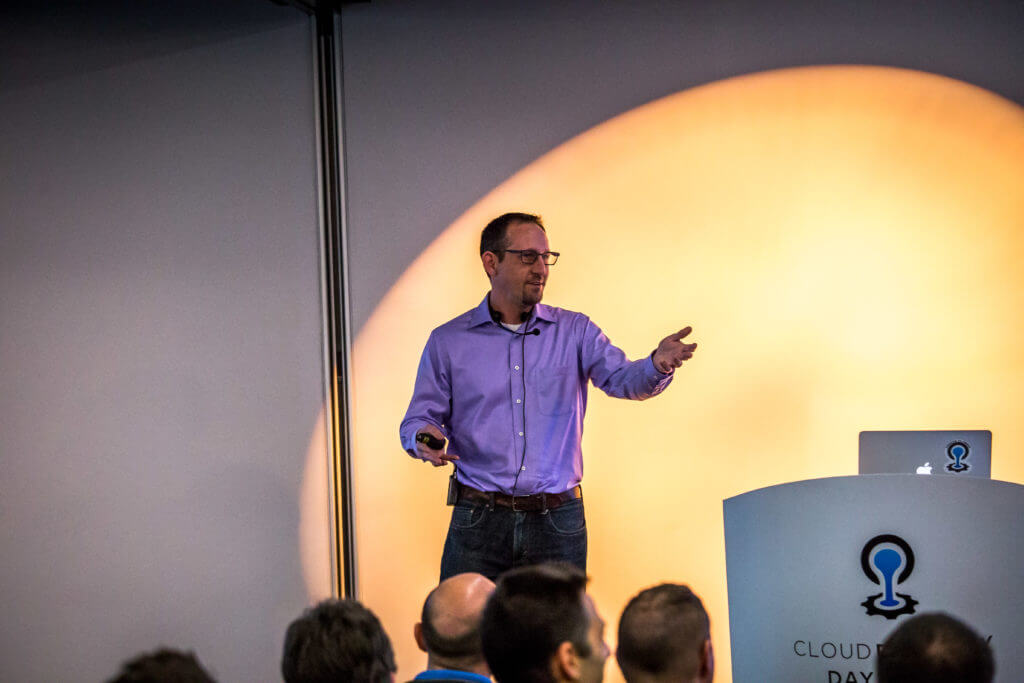 Next up was Bernd Krannich, the Technical Lead for Cloud Foundry at SAP Cloud Platform. I'd say he's the Cloud Foundry guy at SAP. He's been involved in the topic since the beginning and hence he summarized SAP's journey with Cloud Foundry and focused a bit on SAP's contributions referring to some of the upcoming sessions. Then he shed some light on a set of proposals aiming to create a much tighter integration between Cloud Foundry and Kubernetes.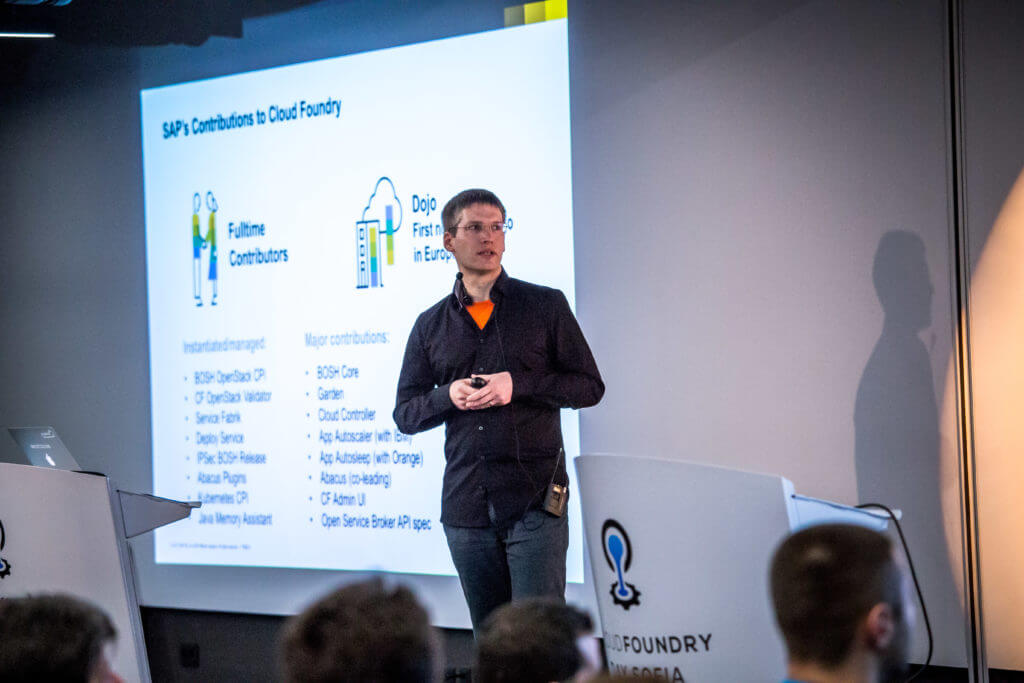 Insight #2: Responding to containerization and setting standards for security and compliance are key to making sure the Cloud Foundry ecosystem continues to be the primary choice of vendors for years to come.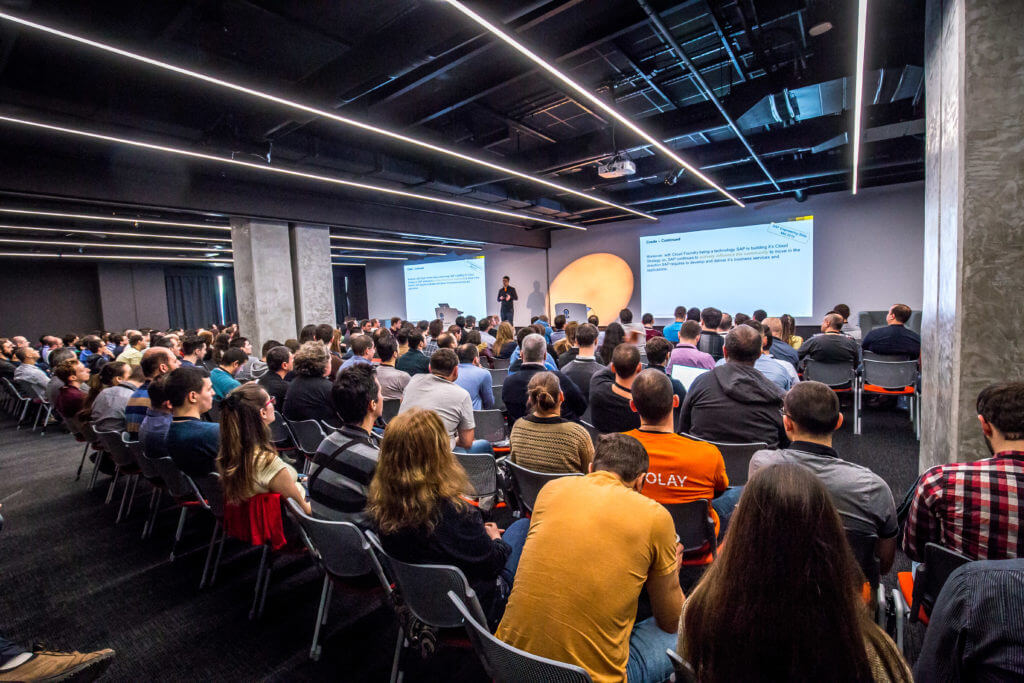 With our next speakers, Yavor Petkov from Software AG and Hristo Iliev from SAP, we made a point that the day will be a mixture of talks from different points-of-view and all levels — from 101 to advanced sessions. The idea behind this is to enable everyone to find their aha! moment and stay engaged no matter whether they're Cloud Foundry newbies or ninjas.
Yavor warmed up the audience with what a service marketplace is, what quota plans are and what is the typical lifecycle of a Cloud Foundry service. Then he explained Software AG's approach providing an existing proprietary product as a service integrated into the Cloud Foundry marketplace.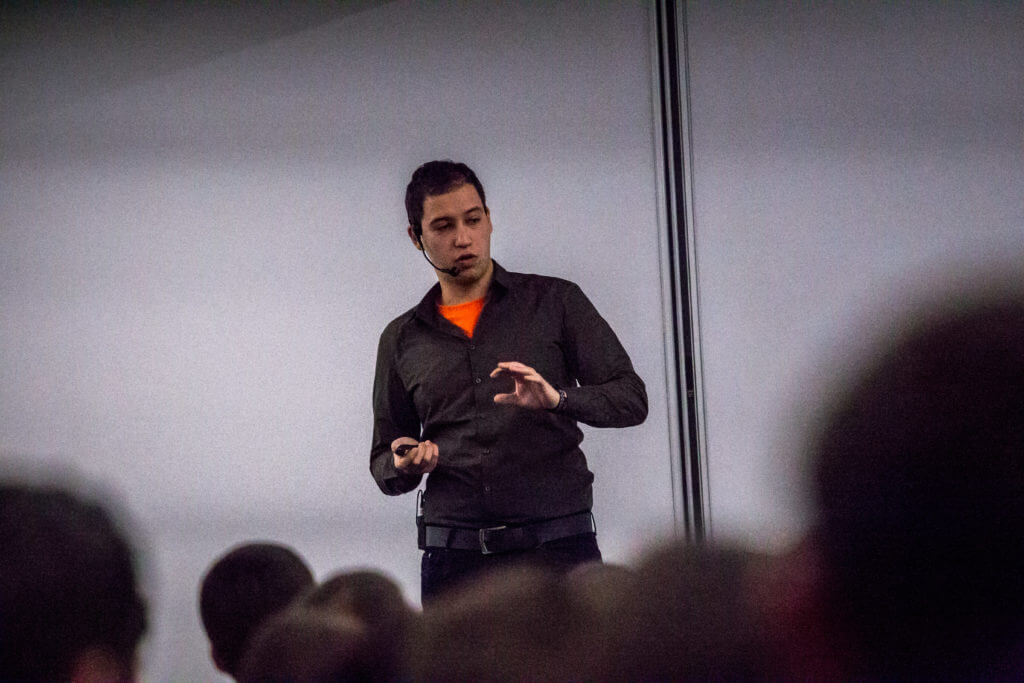 Hristo went on to the next level of complexity really quickly — from the drawing board to the trenches. He took us on a journey from what it takes to design software right, implement it with the proper mindset and patterns applied, and how to operate productive apps like a breeze.
Insight #3: "If people never did silly things, nothing intelligent would ever get done," said Ludwig Wittgenstein. Agree, and it was definitely valuable to learn about the mistakes the team made and the best practices to overcome such challenges.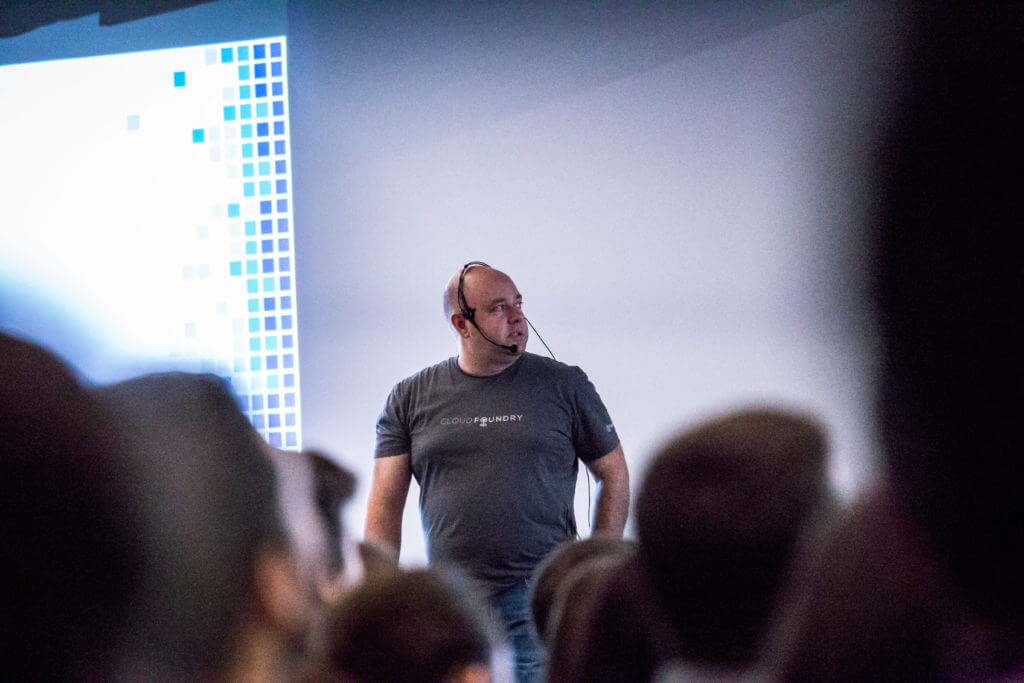 After a lunch break, we had the opportunity to hear about monitoring and one option to do it in Cloud Foundry from Ivan Borshukov, Cloud Developer at ChaosGroup. He presented his open source project for monitoring Cloud Foundry applications, mozzle. Before going down the rabbit hole, he prepared us with some theory for abstractions used in monitoring, what metrics are, and where and how we can collect them. Want to learn more about his talk? Check out Ivan's blog post.
Insight #4: Be wise. Be proactive. You cannot plug monitoring into an already-built system just like you cannot plug security into it.
We also got a sneak peek behind the curtains on how a Cloud Foundry project is developed. It was fun and informative to hear from the SAP committers to the Garden project, or BulGardeners, Georgi Sabev and Yulia Nedyalkova. They are both full-time contributors to Cloud Foundry Container Runtime, working in a distributed multinational multi-company team. They shared with us their daily routine and the tools they use to bring extreme programming into practice.
Insight #5: Pair programming pros & cons based on experience. Pros: collective mind, knowledge transfer, flexibility, communication & discipline. Cons: may take more time, loss of initiative, it takes faith, little time on your own.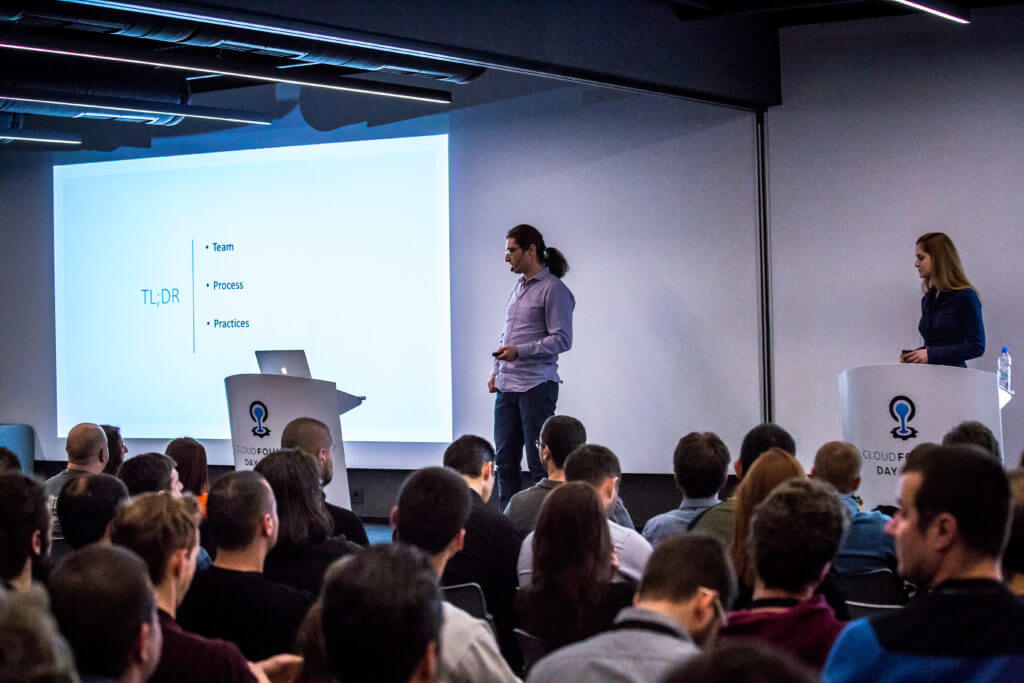 We wanted to have different points-of-view through the day, remember? To achieve this goal we had on stage Kiril Kirov from Virtustream summarize the experience with Cloud Foundry from a Business Consulting Director standpoint. He talked about the challenges working with customers who have mission-critical enterprise applications and how they address these challenges with Virtustream Pivotal Cloud Foundry Service.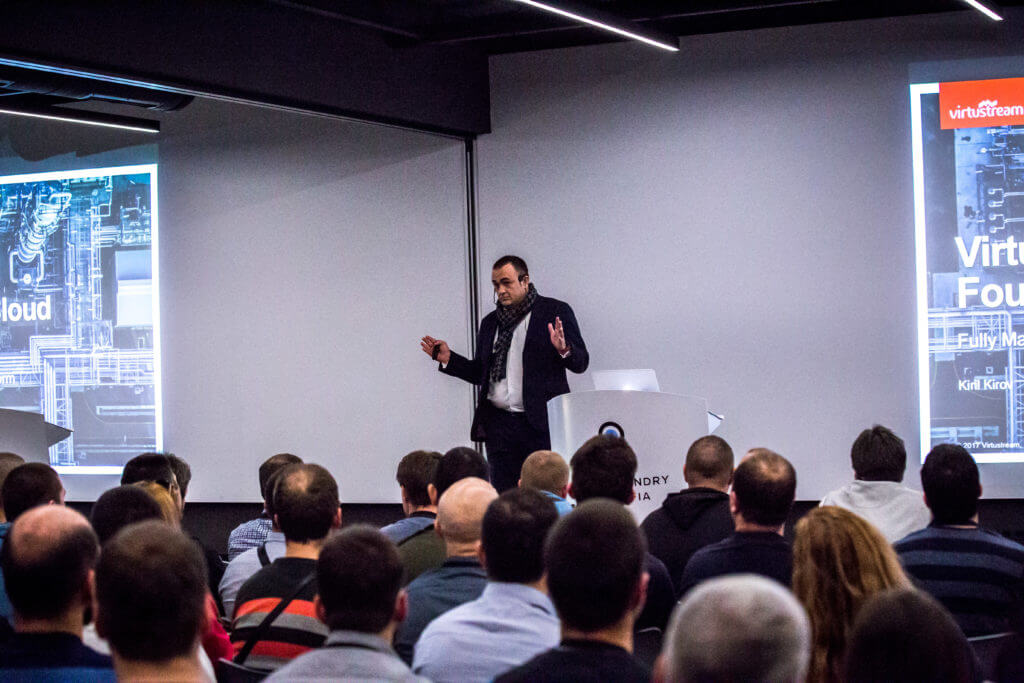 Nikolay Valchev completed the great list of talks with an overview of a new open source project SAP proposed for incubation in CF Extensions – Cloud Foundry Deploy Service. He covered what are the specifics managing distributed applications in the cloud, how a multi-target applications model helps define an app composed of multiple sub-components, declare resources the app depends on and configuration variables for different deployments. He also touched on how to develop, build and deploy multi-target applications with the CF Deploy Service.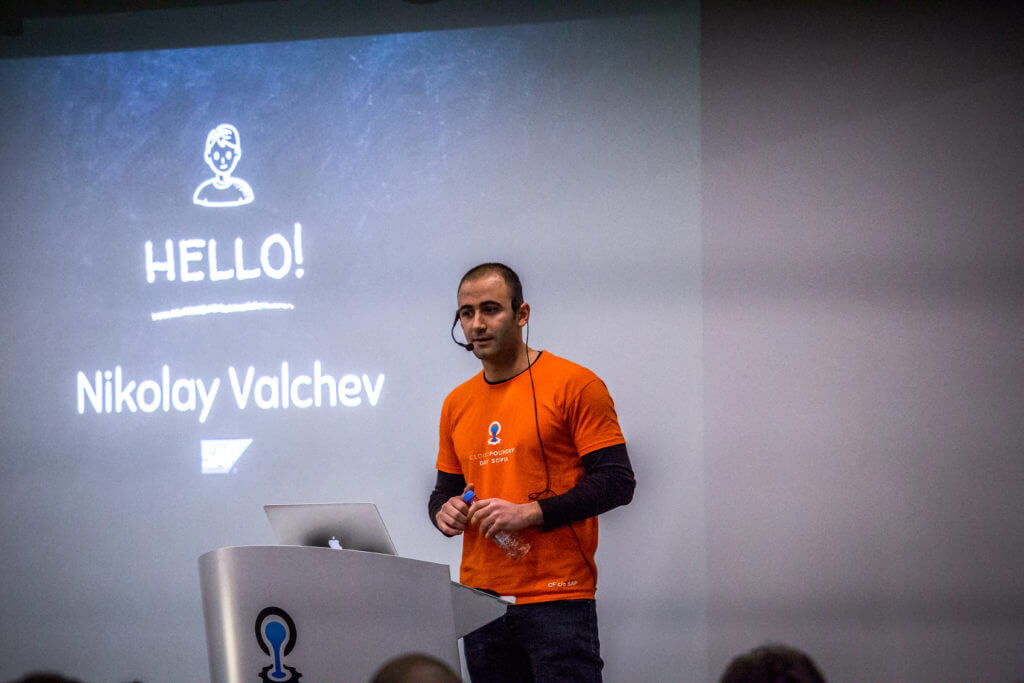 If you are interested in more detail from these sessions, you can take a look at the slides our speakers shared.
(a bonus) Insight #6: Check out our special SAP Cloud Platform podcast episode #37 where Chip and Bernd share their experience from Cloud Foundry Day Sofia.
While Cloud Foundry Day might be the big sister, we won't leave out the rest of the family — more precisely, the little sister: the Meetup! We continue with the local Cloud Foundry Bulgaria Meetup group. Join us there!