2018 is quickly winding down and the Cloud Foundry Foundation team will be taking time off over the holidays. We've compiled this holiday resource guide to reflect on all that's happened in the Cloud Foundry ecosystem this year. Here's to another spectacular year of cloud native development in 2019!
New Report – What's Driving Companies to the Cloud
Turns out business goals are not enough to compel companies to move to the cloud. Rather, it is the maturity, flexibility and reliability of cloud technology that are driving companies to increase and expand their adoption. As companies experience the benefit of cloud and become more comfortable with the technology, they broaden their usage of more complex technologies in the platform and application development layer of the stack, enforcing a virtuous cycle of adoption.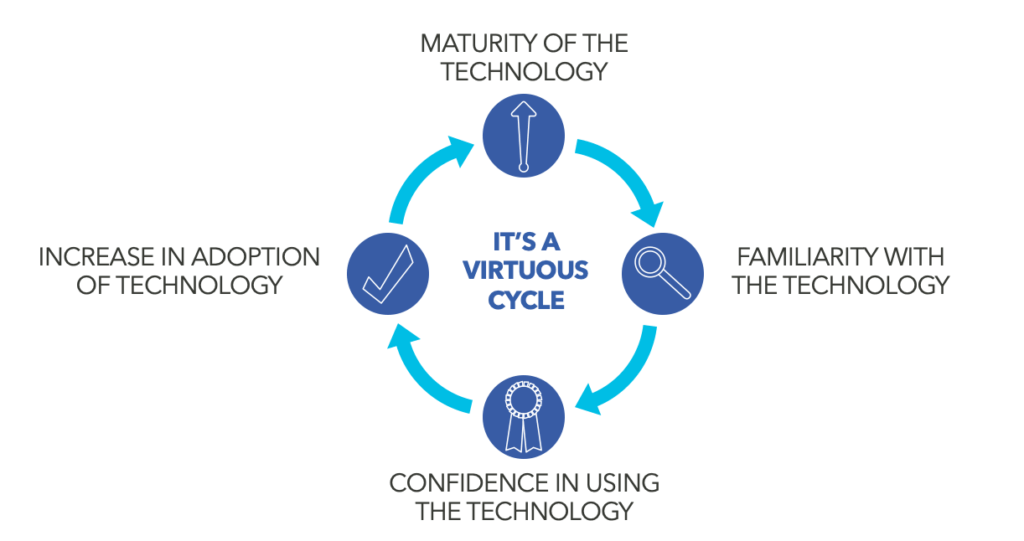 Unwrap the gift of your report!
Cloud Foundry and Kubernetes: Like Cocoa and Marshmallows
In 2018, the interoperability between Cloud Foundry and Kubernetes became clear. As more companies turn to a multi-platform strategy, they are deploying a combination of cloud native technologies more broadly than ever before, including PaaS, serverless and containers. Learn more about how Cloud Foundry integrates Kubernetes into open source projects.
At a Glance: The Cloud Foundry Community

Our community focuses on bringing together people passionate about building a stable and sustainable platform with an aligned set of values around compassion, curiosity, inclusivity and kindness. Feel the holiday cheer with our pragmatic approach to community this year!
Cloud Foundry Webinar Series
This year, with a tremendous amount of help from our Cloud Foundry community, we kicked off our webinar program. Hunker down with some hot cocoa and rewatch the webinars from 2018!
The New Year and Beyond

Next year is sure to bring a lot of change for the cloud ecosystem. From Microsoft to IBM, large cloud providers have identified the needs of their enterprise customers. They want to continuously deliver solutions to their own end users, and they need the flexibility of open source to do this. Here's what to expect in 2019 and beyond:
Don't forget: The Cloud Foundry Foundation offices will be closed from December 24-January 4, 2019. We'll see you all in the new year!
Happy Holidays!
The Cloud Foundry Foundation Team